Breaking News & Updates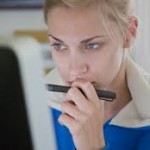 The hardest part about starting your own business is finding the first few clients.
At EzyLearn, we love helping our MYOB training course students start their own bookkeeping business, but we're even more passionate about helping you make that business a success.
The Value of Networking
The key to building your business and getting those first few clients is networking. You can network with other bookkeepers and especially accountants who may refer a few of their own clients to you (remember, teaching people how to use MYOB or any other bookkeeping software program takes away from their core work).
Many people shy away from the idea of networking, but it's the key to any successful business and it's something small business owners should do regularly. Fortunately, networking in the 21st century is a lot easier than it used to be. So join a meet-up group (or start one of your own) and be sure to use LinkedIn regularly and meaningfully.
The ICB
If you're a member of an industry organisation, like the Institute of Certified Bookkeepers (ICB), you should add your professional details to their Practice Directory. Membership to the ICB is strictly limited to bookkeepers who have completed a Cert IV in bookkeeping; if that's not you, all it still not lost! As long as you have completed our lifetime access MYOB Training Course with the certificate, we'll add your professional details to the MYOB Bookkeeper Directory for free.
The MYOB Bookkeeper Directory is designed to help businesses looking for MYOB bookkeepers locate one. So if you've completed our MYOB training course, and you're looking for a way to get your name in front of prospective clients, contact us today about creating your professional profile.
Partnering Up and 'Affiliating'
On a final note, you can also become an affiliation partner with us by referring and recommending people to our courses and gaining additional income. Remember, we don't just offer MYOB, but also other cloud accounting courses like Xero and Reach. There's also Microsoft Office training courses such as Excel and Word and Internet online training courses like WordPress and how to use Google Adwords — all included in our suite of products.
-- Did you like what you read? Want to receive these posts via email when they are published? Subscribe below.