Breaking News & Updates
CRM = Customer Relationship Management
THE PURPOSE OF HAVING a CRM is so that when you call one of your clients or prospects, you know everything about them and can start a conversation based on what they're looking for — their needs.
This might seem a little strange when you think about it because you could be out of date with your info (say you've entered old information on this particular client) but, casting this quibble aside, CRM's are generally a terrific way to provide excellent customer service, on a consistent basis, and this is often the competitive edge that will you need to stay in business. (I've written a little comparison of real estate agent CRM's but I wanted to add a couple other ones to the mix for good measure.)
Accounting Software and CRMs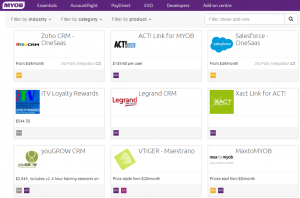 In the early days, MYOB used every aspect of their software to sell itself to small business clients.
The fact that the software enabled business to keep contact details and search for past orders was a good reason to call the software a CRM.
However, times have moved on and even with powerful and well known CRM brands like Salesforce, there seems to be dozens of CRM providers to choose from, with prices ranging from $15 per month/ per seat to over $150! In fact if you head over to MYOB's Add-On Centre you'll find plenty of CRM's that now integrate with their software.
We are now entering the integration phase of software development – which cloud-based services integrate with other services you're using – and we wrote an article at the beginning of the year about a home appliances technician who uses accounting software integrations on his tablet to run an efficient and profitable little business.
Real Estate Agent CRM's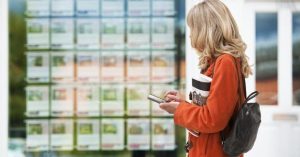 One thing that has become apparent to our team lately (we're working on social media marketing for real estate agents) is the difference in mindset between bookkeepers and real estate agents and if you think about it for a second it makes sense.
Bookkeepers are usually people who just want to get themselves into their work and sort out the financial and accounting details whereas real estate agents want to find big shiny things to sell and earn a commission based income.
It's the classic back office versus front office personality style, the salesy and bold vs the unassuming and detailed office admin person.
The thing that real estate agents are looking for in a CRM are:
Quick and Easy contact detail collection (do it once and get all the data) – ideally at open homes
Automated categorisation of contact (Who's keen and what are they looking for) – often defined by the type of property they enquire about
Constant messages pinging prospects with their brand (like weekly emails about their open homes this weekend)
Great reporting to see what works (so they can repeat it) – like how many emails sent, calls, open homes etc
The relationship with a real estate agent is often brief and very intense because property owners (vendors) will be speaking sometimes every day with their sales agent to see how the selling process is going. With property marketing campaigns in the capital cities like Sydney and Melbourne only lasting a couple weeks in some instances there is a massive amount of information to be collected yet the reporting needs to be simple.
My Preference for CRMs is Simple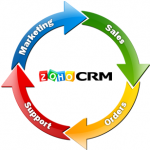 Although I've had some exposure to Salesforce when I originally spoke to that company (many years ago and much has probably changed) they only offered yearly plans (but showed them as a low monthly fee) and the upfront cost was too high so I didn't go down that path.
Instead I found some great nimble tech startups (at the time, now they're quite a bit bigger) who offered software that did all the basics very well and offered normal cloud-based pricing ie. low monthly fees: Zoho CRM and HighRiseHQ
I found that these two programs did many useful things. They:
enabled me to integrate with our form collections (no need for double entry)
gave me the ability to very easily make comments every time I spoke with them
integrated with my email marketing software
enabled me to use tags to categorise and find contacts
offered a low monthly cost!
The Dark Horse in Real Estate CRM's is CreataCRM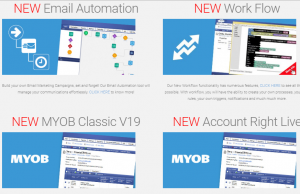 I had the pleasure of meeting Reece, the managing director of CreataCRM, at Cebit 2016 and was amazed I'd never heard of this company before.
When I took a look at their software I was blown away – here is an Australian based software developer who has worked with some of the top performing McGrath real estate agents to build a complete and thorough cloud-based CRM with all the integrations you could ask for, including:
MYOB AccountRight (live and even the old v19)
Xero
VoIP telephony
Email broadcasting
Workflow Automation
The most amazing part about their software is that it costs just $11 per user per month! Now that is a lot of software and a VERY low price. I'm thrilled to be able to share this information with you because here is a company with a great product that focus more on their product development and software features and less on making themselves look big and flashy.
If you have had any experiences with CRM's I'd love to hear from you and add further depth to our conversation and study into CRM's.
---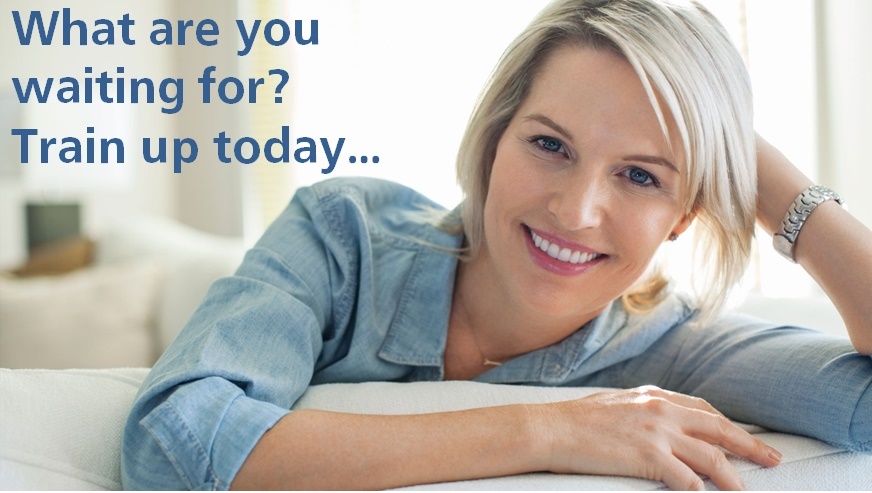 At EzyLearn we offer online training courses to help you up-skill and find employment. Choose from our range of cloud-based online accounting software courses, to business start up and management courses, to marketing and sales courses, or update and further your skills in a range of Microsoft Office programs (Excel, PowerPoint, Word) or social media and WordPress web design). 
---
-- Did you like what you read? Want to receive these posts via email when they are published? Subscribe below.