Breaking News & Updates
Excel Can Help You with Financial Forecasting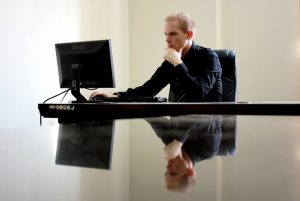 If you have the room, building a granny flat on your property can prove to be very lucrative. EzyLearn has recently created a new Microsoft Excel exercise, using the construction of a granny flat as a case study, as part of our Excel Training Course. It was created to help students understand how to use Excel for financial forecasting, but it's also useful to those interested in constructing a granny flat on their property.
The first thing to consider is whether it's viable to borrow money to fund your entire granny flat project. Most people add a granny flat to their property to earn an additional income by renting it out. If this is your intention, then you need to determine whether the granny flat will become a positive cash flow investment or a negative one.
The existing property
To begin, you must determine the value of the dwelling or existing property on the land you own. Is it brand new, relatively new, older style, or very old? You should have a quantity surveyor determine the value of the existing dwelling, to determine how much of the entire property's value — that is, the house and land — is based on land value. In most cases, land value will far exceed the value of the dwelling, however many people are surprised to learn by how much, especially if the dwelling isn't very old. Once you know the value of the dwelling, you may be able to claim depreciation as a tax deduction.
Development costs
You should now start to factor in the development costs associated with the project. This includes the cost of demolishing any existing structures — a garage or shed, for example — and remediation of the site in the event asbestos is present. You should also have a fairly good idea of what it will cost to construct the granny flat up to the stage where you can move in. Not all granny flat construction companies take you up to this stage, often exiting at lock-up stage instead. Don't forget to include any council fees or levies associated with constructing your granny flat.
Expected income
In the Microsoft Excel case study, both the existing dwelling and the new granny flat will be rented out as investment properties. However, you may not do the same. You need to determine how much rental income you can reasonably expect to earn from your granny flat. You should also determine whether you're located in a region with low rental vacancy rates and high demand for long term rentals. This will determine not just the net weekly income you can expect to receive, but also the frequency at which it will be occupied, which will also factor into your bottom line.
***
Considering each of these areas is just the first step in developing a comprehensive financial forecast of your granny flat project. Our Microsoft Excel Training Course, with its new granny flats case study, goes into much greater detail. Bookkeepers can also keep up their certification and earn CPD points with our Excel, MYOB and Xero courses. Visit our website for more information on our full suite of training courses. 
-- Did you like what you read? Want to receive these posts via email when they are published? Subscribe below.