Will customers like you according to Google?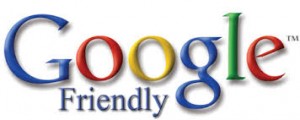 Inbound marketing is the focus on creating quality content that attracts and draws people toward your company and product. In the last few years, it's come to replace the outbound marketing methods of old, which involved buying ads and email lists and paying for leads, making it one of the most effective online marketing methods. If this sounds a lot like content marketing that's because it is, or at least, it's a subset of it.
Content marketing is the process of consistently creating valuable, relevant content that you share online to attract more customers to your business. Inbound marketing is about being found online, through search engines, social media, and the like. See the difference? No, well allow me to elaborate.
But first, a little history lesson
Content marketing has been around for ages – it's thought to have started with John Deere, the agricultural machinery manufacturer, which started it's own magazine in 1895 called The Furrow – but it's only recently gained more traction as businesses and marketers alike try to find new ways to engage customers online. Despite that, content marketing is just one cog in the greater online/inbound marketing machine.
Inbound marketing, though now very intimately linked to content marketing, is actually a far newer incarnation of the more traditional marketing activities. Inbound marketing is maybe only a decade old, and grew out of the shift in the way consumers interact and respond to advertising. Where consumers were once passive observers of advertising, the Internet made them powerful advocates or critics of a brand, aided greatly by social media.
Which side of that fence a company's customers fell on was entirely up to what they did with their marketing. Increasingly, though, it became clear that consumers weren't interested in straight advertisements, especially not on the Internet; they want content and they want content that's informative or engaging – or both.
If you've been following this blog, then you know that EzyLearn is busy developing a new content marketing course, which we hope will complement our existing small business management course that currently covers traditional marketing – buying ads, telemarketing, letterbox drops; basically, what's now known as outbound marketing.
If you've been following this blog, then you've also been following our own content marketing strategy: to share valuable, informative content with our students and prospective students, to form a community of individuals who are as passionate about learning and development in their professional lives as we are.
Can content marketing exist without inbound marketing?
Before I talk about whether content marketing can exist in isolation to inbound marketing and vice versa, I'd just like to summarise exactly what content marketing is and what inbound marketing is.
Content marketing is the strategic creation of informative, engaging, and valuable content. It's the blog posts, newsletters, web pages, and – yes – print advertisements, flyers and brochures.
Inbound marketing is the overarching marketing plan or approach to attracting customers. It's the distribution methods and channels of your blog posts and newsletters; it's opt-in email lists; online community building (social media management); search engine optimisation; pay-per-click advertising; and so forth.
Because content is such a big part of marketing, whether it's outbound or inbound marketing, I believe that, while you can use content marketing on its own, it's not really possible to use inbound marketing without any content. Besides, there is some overlap between content marketing and inbound marketing, anyway.
Is there a career or business opportunity in Inbound Marketing?
In content marketing, you may decide to regularly write and publish blog posts, promote them on social media, and encourage people to subscribe to your blog using an opt-in widget on your web page. That single content marketing activity – blogging – involves, by default, some components of inbound marketing. No one writes a blog post, after all, and leaves it in their content management system without publishing it and then linking to it on social media.
That's why we decided to develop a content marketing course, rather than an inbound marketing course because, by convention now, many elements of inbound marketing are carried out as part of the regular content marketing process. Content marketing also integrates better with other marketing activities, like networking or outbound marketing, which means you can create content for to be used on your blog and repurpose it for a letterbox drop.
Continue reading our blog to learn more about content marketing (or subscribe to ensure you don't miss out!), where we'll also keep you posted on our forthcoming content marketing course.