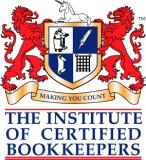 Breaking News & Updates
When you enrol into our Online MYOB Training Course from today onwards you receive LifeTime access to all training materials to use as resource after your initial training (this also includes new training materials that we create) AND you can become a member of the Institute of Certified Bookkeepers at half the normal price.
We are working hard every day to give you the skills and certification to be a confident MYOB software user plus give you tools to improve your professional profile for business development or career development.
Take a quick quiz to test your MYOB skills.
If you are ready to enjoy the benefits of being an EzyLearn student, enrol now online and start by 5pm tomorrow afternoon (next business day).
-- Did you like what you read? Want to receive these posts via email when they are published? Subscribe below.