Breaking News & Updates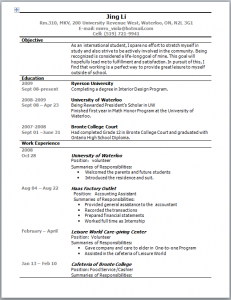 Find a job or become more valuable
Apart from our corporate customers who have their staff training on programs like Microsoft Excel to improve their productivity, many students complete their MYOB accounting or Excel spreadsheet training courses to make them more employable because they are in search of work. Their circumstances vary and include:
Advancing from one position to a better one,
Being made redundant and in search of a new job,
Returning to the workforce after bringing up a family
Want to work from home while bring up a child
Resume Writing
We are in a great position to help you with your resume writing because we understand the employment market and the needs of employers and we have team members with excellent writing skills. Some of our EzyLearn team members have written resumes and application letters for students and we want to know if you or a friend of yours needs a resume written (or re-written).
Read more about EzyResume combined resume writing and online Microsoft Word Course and use this discount voucher (eler1) to receive a $50 discount. This offer is valid for a limited time only, so be quick.
Share your resume writing experiences with us
Many of our students are looking for work in an administration and bookkeeping capacity so the format for the resumes are fairly consistent. Have you had an experience where you learnt something valuable about what to include and what not to include in your resume?
If you want to share your circumstances (including the success of your job hunting) with us please send visit the EzyLearn Online Training Courses Facebook page and let her know your successes or if you need a resume to be written.
We look forward to hearing from you.
See other blog posts we've written about writing resumes and tools to help you find a job.
Linkedin: Will it replace your written resume?
In the course of our business we've used Linkedin to find people with certain skills and after speaking to recruitment offices and HR personnel we've discovered some interesting things about linkedin and how it can help you get the job (or customer) you're looking for.
-- Did you like what you read? Want to receive these posts via email when they are published? Subscribe below.