Breaking News & Updates
Info: Creating great PowerPoint Presentations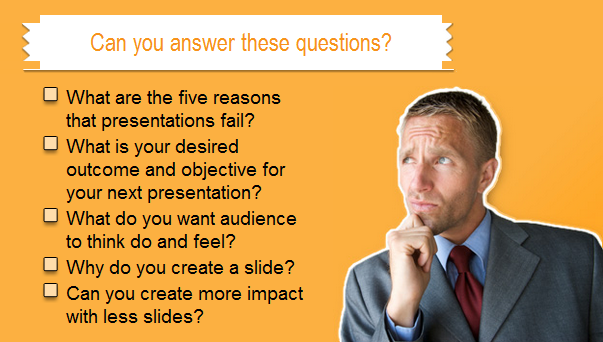 Image from Powerful Points promotional email
Lee and his team from PowerfulPoints has been helping executives of some of Australia's largest companies fine tune their presentations using PowerPoint so that they are efficient and effective. If you are new to using PowerPoint you are probably not new to seeing a presentation where Microsoft PowerPoint has been used.
This seminar goes through the important aspect of creating a presenting using Microsoft PowerPoint. Learning how to use PowerPoint in our PowerPoint Training Course is one thing, but perfecting the art of being a presenter is a different story altogether.
See a short video of these PowerPoint professionals and follow the link to register for this seminar if you want to be a better presenter than you currently are.
Remember: All EzyLearn online training courses come with LIFETIME membership so you'll never need to pay for a course again.
-- Did you like what you read? Want to receive these posts via email when they are published? Subscribe below.