Breaking News & Updates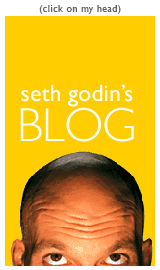 If you are into new technology and you like to know what is going on there is one man who write regular blogs from his experiences working with new technology. His name is Seth Godin and he has over 123,000 Twitter followers. Whether you use Twitter or not, this man has a wide influence and many of his very short blogs are inspirational for business owners and anyone who wants to create something.
Seth wrote an article recently about the differences between Starfish and the long tail. If this is all starting to get a little weird don't worry, these terms are used in Internet marketing circles to describe the business model you are in and we're mentioning it here because it confirms our commitment to be the best at a handful of online training courses: Microsoft Office (Excel, Word, PowerPoint and Outlook), MYOB Accounting, and WordPress website design and blogging. There are many companies who promote courses online and that's what they do, promote courses online, we try to be a little different and here's why:
We offer a handful of courses and do them very well
Our courses come with LIFETIME membership
As a student you get new content without paying extra
Where possible we provide real life exercise files so you can work with the software
We launched the EzyLearn Q&A service as part of this commitment and it's designed to do two things:
Provide existing students with an opportunity to ask questions about topics that may not be included in our course content
Increase the value of our training courses to students by keeping them current and relevant.
-- Did you like what you read? Want to receive these posts via email when they are published? Subscribe below.