Breaking News & Updates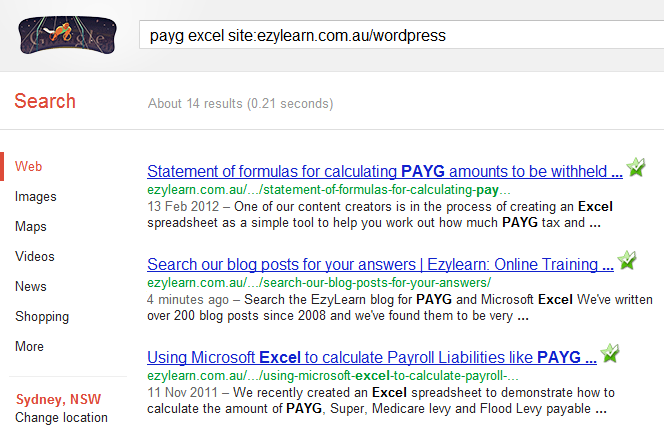 This is a tool that I use all the time when I am surfing and searching the Internet and I thought you'd be interested to learn about it.
My last post was about the new WordPress search field we implemented on our WordPress Employment Training Blog site but it occurred to me that you might like to use a great search tool you are already using – Google.
If you want to search for PAYG and Microsoft Excel information in our blog site, you simply need to type the following information into the Google search box:
payg excel site:ezylearn.com.au/wordpress
You will end up seeing results very similar to the image in this blog post. Notice that you:
Type the word site: before the domain name of the website you want to search
Don't need to type www
Can search within sections of a website (ie. the /wordpress)
Have fun with this great new feature.
-- Did you like what you read? Want to receive these posts via email when they are published? Subscribe below.