Breaking News & Updates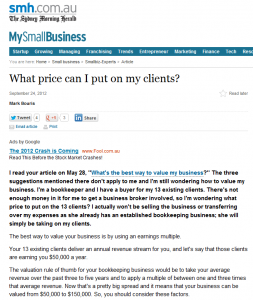 I've written several articles about starting a bookkeeping business in recent months but an article I just read in the Sydney Morning Herald about the value of a bookkeeping business re-inforced a great reason to be in business for yourself. Capital Gains.
Yes, it can be hard to start a new business from scratch and yes, you may need to get out of your comfort zone to meet new people and share your story and yes, you may need to do some courses and learn some new skills, but the rewards are more freedom, flexibility, capital value and you might meet some great business owners and managers in the process
The article is a response by Mark Bouris who become well known through his Wizard Mortgage business to a question about how much a reader's bookkeeping clients are worth. The most important aspect of this article is the fact that when you start your own business you have something that grow in value as you keep building and adding to it. You also have more of a say in your financial success because you can grow your business as fast or as slow as you want.
I hope the article shows one aspect of owning your own business that you may not have thought of. Here's the link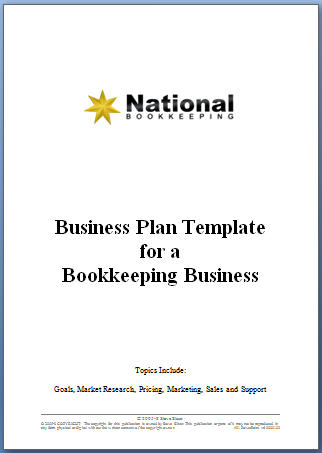 Licencee vs Franchisee
If starting a bookkeeping business sounds like a good idea but you're not sure where to start you can register for a National Bookkeeping Licensee and get all the training you need without the obligations of owning a franchise.
National Bookkeeping provides a business plan template that you can modify to suit your circumstances, plus training on various aspects of running a business (includes sales training and marketing). It comes with a money back guarantee and doesn't cost a lot.
-- Did you like what you read? Want to receive these posts via email when they are published? Subscribe below.