Breaking News & Updates
Xero and MYOB
I've written many articles about the building competition between cloud-based accounting services like Xero, SAASU and Reach Accounting and MYOB's AccountRight Live, but I sought an opinion of someone with much more experience with the various bookkeeping programs. Margaret from BusinessEEz is an accounting software specialist and she will share her opinions about whether you should switch to Xero or remain with MYOB.
We've noticed some big changes in the most recent version of MYOB AccountRight version 2012 and these changes not only affect small business owners, but also bookkeepers who perform most of the day to day and month end tasks for these small businesses.
Here's what Margaret had to say about Xero and MYOB.
Should I switch to Xero or remain with MYOB?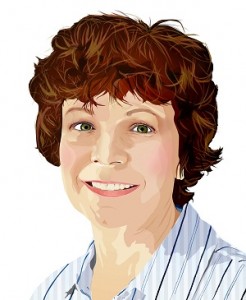 By Margaret Carey
MYOB is about to launch AccountRightLive, the cloud-based version of AccountRight 2012 which is exciting news for business owners, bookkeepers and accountants as it means that you will have the ability to remain on MYOB and enjoy the flexibility that the cloud can offer. Xero has of course been in the cloud for some six years and has wooed many Australian small businesses with its ease of use, functionality and flexibility. However now AccountRight Live is becoming a reality, business owners and bookkeepers can more readily compare apples with apples when deciding whether to switch or remain with the familiar product.
There are a number of key points of difference.
Firstly with MYOB you can choose to switch between the cloud and the desktop at any time but Xero however is a cloud-only product, accessed via a web browser and an internet connection. Some people may like the flexibility of being able to switch between the two, taking offline backups etc. and others are happy with the restriction of internet–only access, no offline backups.
[quote]MYOB is also allowing for up to 5 concurrent users, a welcome addition for users on Plus and compares well with the unlimited users for Xero.[/quote]
However, I believe that functionality is a major driver in product decision and there is a lot to consider here.
Functionality of MYOB
MYOB has been around for many years and over time has built up some industrial strength functionality. Xero has only been around for 6 years (less in Australia) and whilst new releases with new features come out every couple of months, it still has a way to go to catch up with the in-depth functionality of MYOB. So if your business has some more sophisticated processes – eg Job Costing, Purchase Order tracking
If you hold inventory for buying and selling, then you need to remain on MYOB, Xero does not have an integrated inventory solution, there are plenty of add-ons available but why go for an add-on if you can have an integrated solution?
Xero does now have a reasonable integrated payroll solution but again, if you have some more sophisticated requirements such as TOIL, RESC etc, you should carefully review how well Xero will handle these.
The number one efficiency feature with Xero is its bank feeds. You can directly download transactions from your bank accounts into Xero and through some sophisticated but easy to set up rules, Xero will suggest the correct postings for the transactions – this is a powerful feature that can save several hours of data entry but is probably more suited to the micro business than the small business.
In summary,
If you have a fairly simple business model, no inventory, straightforward payroll and are comfortable with a cloud-only solution then test drive Xero – you could well find that factors such as the bank feeds clinch the decision for you.
But, if your business model is more sophisticated, you are still attached to a terra firma option or you need inventory then you are better sticking with the software you know.
For all shades of grey in between – further analysis may be required to make the best decision for your business.
Learn more than just MYOB
When you enrol into our MYOB courses you receive free membership to the Bookkeeping Academy where we'll show you how to use other accounting software programs like Xero, SAASU, Reach Accounting and more..
-- Did you like what you read? Want to receive these posts via email when they are published? Subscribe below.