Breaking News & Updates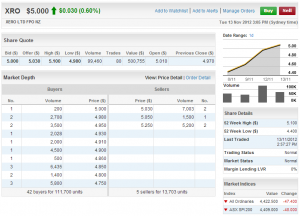 WE RECENTLY FEATURED AN article by Margaret Carey comparing Xero vs MYOB and as early as 2010 I wrote about Xero's solid growth in the online accounting area and how it could steal business away from MYOB.
If you read my blog posts or follow the news about accounting software and cloud-based accounting software, you'll be aware that MYOB is now owned by a large private equity organisation called Bain Capital (which was co-founded by Mitt Romney). I believe it overpaid for MYOB and as a result has to fight hard to justify its price and keep as many customers as possible. However, regardless of that, it's interesting to see that MYOB is now the US competitor to the New Zealand and Australian owned Xero.
How is MYOB American?
What do I mean? Well, MYOB was once an Australian-owned company that you could buy shares in — it was listed on the Australian Stock Exchange. It was subsequently purchased by Archer Capital and later sold to Bain. During this time, the man who started MYOB, Craig Winkler, sold his shares in MYOB and became a major investor in Xero. Read this article from the Sydney Morning Herald to better understand the "lay of the land" about cloud-based accounting software.
You can buy shares in Xero
Up until last week you could only buy shares in Xero through the New Zealand stock exchange. Last week, things changed and you can now participate in the fresh new competition in the online accounting market by buying shares in Xero! The graphic shows the rise of the share price since listing.
This blog post isn't financial advice because I don't know about your personal circumstances, but it could prove to be some safe career advice to get to know the software because they have listed in Australia in order to endear themselves to you and other small businesses in our part of the world.
Want to check out Xero's ASX ticker and start keeping track of their price? Follow this link.
MYOB Bookkeeper, does this affect you?
If you are looking for work as an MYOB bookkeeper you will come across cloud accounting sooner or later because all the accounting software vendors are developing cloud based products. MYOB has recently launched their cloud accounting program MYOB AccountRight Live because they want to take advantage of the mass movement into the cloud.
More importantly as a bookkeeper these days you need to have bookkeeping qualifications like a Cert IV in Bookkeeping as well as software skills to find work or run your own bookkeeping business. Because of the more competitive landscape in online accounting you'll also find several different accounting systems are being used and the more you know, the move valuable you become.
Always updating our content
In conjunction with bookkeepers, accountants and other finance industry experts we are always adding training materials covering a number of different cloud accounting applications like Xero, SAASU, Reach Accounting and MYOB AccountRight Live to our online training platform. We are also adding case studies to our courses to make them more true to life and interesting. When you enrol and opt to purchase our Lifetime Access option, you will have access to all updates to our courses forever.
Our online courses can be counted towards your CPD points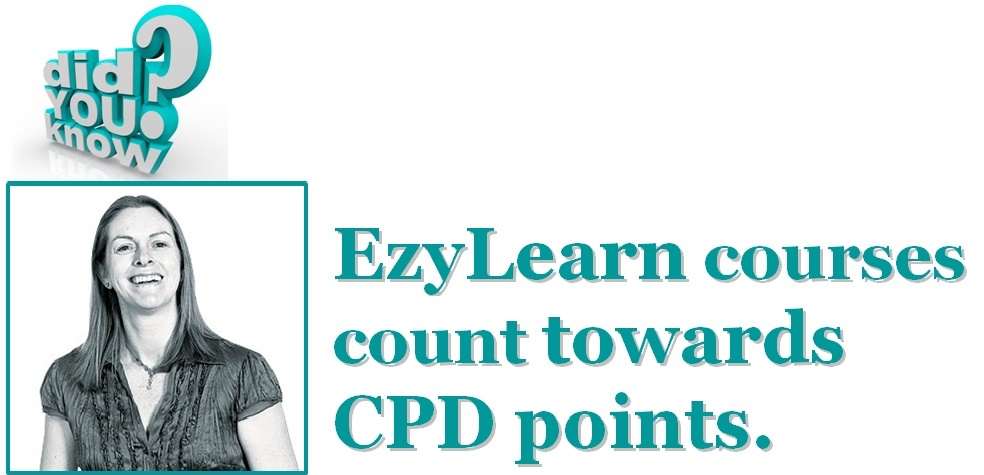 EzyLearn Excel, MYOB and Xero online training courses count towards Continuing Professional Development (CPD) for bookkeepers and accountants. We've been an accredited training provider of the Institute of Certified Bookkeepers ever since the organisation started in Australia. Find out how CPD points can be of benefit to you.
---
-- Did you like what you read? Want to receive these posts via email when they are published? Subscribe below.