Breaking News & Updates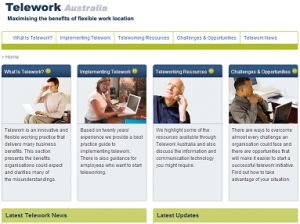 I wrote an article about work-at-home mums earlier this year and handed out praise to our own EzyLearn team, who are mostly work-at-home mums. Ever since I opened my first training centre in Sydney's Northern Beaches suburb of Dee Why back in 1999 mums have come to EzyLearn to get new skills to find work and MYOB was always a popular choice.
Our MYOB courses have been popular because bookkeeping skills enable mums to work their own hours and earn a good hourly rate. The bookkeeping industry is also evolving to the point where the Internet and cloud accounting is enabling bookkeeping as a virtual service that mums can perform at home!
I've always disliked the term virtual assistant (or VA) because it makes you think that VA's aren't real that they are virtual. I was speaking with an HR consultant from the UK and he told me that in Europe they use the term remote worker or remote contractor which I think it much more relevant because it's more accurate. The Australian government appears to have adopted the term Teleworking and they've assembled a website to explain how it works and encourage this type of work in Australia.
On the topic of women working from home, I had the pleasure of meeting Frederique from Women Love Tech the other week and we got into a conversation about the blogging business. I write this blog to help our MYOB course students learn more about bookkeeping, accounting software and the computer industry as it evolves into the cloud, but Frederique covers a lot of topics that are of interest to tech savvy women. She's written some interesting articles about technology and I thought this one was very handy for anyone operating a business. It's about how to create a good invoice.
One of the best parts of working from home is that you can get more done (if you have a good working environment and dedication to the task), it saves on traffic and it empowers more individuals to control their own destiny!
-- Did you like what you read? Want to receive these posts via email when they are published? Subscribe below.