Breaking News & Updates
Payroll Administration training course BUNDLE includes Advanced Payroll Skills in MYOB (AR and Business), Xero and QuickBooks Online. Now discounted! bookkeepercourse.com.au/produ…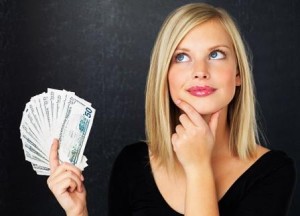 We've mentioned before how we offer enrolment vouchers for our MYOB training courses, which we sell to training organisations and accountants. The idea is that accountants and other trainers can give their customers additional training without having to having to provide the materials and content themselves.
Are you a Bookkeeper? What about Becoming an Online Trainer Too?
But this also presents the opportunity for existing bookkeepers to extend their businesses into the area of online training. We're looking to partner with existing bookkeepers who would like to provide online MYOB training courses, for which we'd provide the website, tailored to your business needs.
For bookkeepers, this allows you to extend your business beyond just bookkeeping, and use your knowledge and skills to train others in MYOB without having to provide the course content or the necessary infrastructure to facilitate an online training course to your students.
For EzyLearn, it gives us the opportunity to extend our reach and capture a larger pool of students we may not have previously been able to reach. It also fulfils our goal of helping bookkeepers start their own businesses and take control of their careers.
How Does It Work?
Sound interesting? This is how it would work: you register your interest in working with us, and we would have a conversation about your business goals. If both parties are happy to move forward, we'd provide you with a website, tailored to your needs, and sell you the initial stock — vouchers for EzyLearn's famous MYOB training course, which you would then sell onto your clients.
The end result is a partnership where we provide the materials and infrastructure to operate a training business. What you do after that is entirely up to you. For instance, you might decide to bundle our online training course with one-on-one training, for which you'd charge extra for your time. The possibilities are endless!
***
If you're interested, please let us know what type of online training partnership you want so we can have a discussion about your goals and what's on offer.
-- Did you like what you read? Want to receive these posts via email when they are published? Subscribe below.