Breaking News & Updates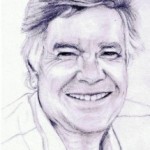 We recently wrote about the five attributes successful entrepreneurs possess, but one attribute that wasn't on that list was being hands-on. Our Small Business Management course teaches students all the practical, hands-on skills you need to successfully start and operate a new business, but that hands-on attitude shouldn't dissipate once your business is up and running.
Why It Pays to Be 'Hands On'
With that in mind, we recently spoke to Mark Darling, the chief executive officer of Sip Water, a Sydney-based bottled water business, about why business owners should always be hands-on with their businesses. Mark's history with the bottled water industry has been a long and storied one, but ultimately it's been about success.
For many years, Mark operated his first bottled water business almost like it was still a small business even though it had grown to become the second largest bottled water company in Australia, behind Neverfail. Even as the large-scale operation that it had become, it was not uncommon for Mark to carry out many of the duties typically not expected of a managing director, like making deliveries to clients.
Eventually Mark's business caught the attention of another publicly listed company to whom Mark eventually sold it; it was some several years later, that Mark decided to start Sip Water, this time a much smaller operation where Mark still makes water deliveries to his clients to this day.
Why Do What You Can Pay Others to Do?
The reason Mark still makes deliveries: because it makes his business more efficient, and his hands-on approach is something he attributes to the success of all of his businesses. "People often ask me 'Why don't you get someone to help you?'" Mark says. "But I always say 'Well, why would I do that when I don't need one.'"
Mark says that many business owners often feel they should employ someone to perform work they could really do themselves. "I'm sure it seems unusual for a CEO to make deliveries, but I do it because, this way, I know it's been done," Mark explains.
Perhaps this contradicts everything you thought you knew about business, particularly since its often drummed into business owners that in order to prosper they need to delegate; to step away from the smaller things so they can concentrate on the big things.
On this, Mark agrees, but adds: "If I can fit some deliveries into my day without it impacting on the other things I need to do, I will." The idea is to only hire personnel that are absolutely essential to the running of the business. This keeps your overheads down and your profits up.
Rather than employing an admin person for your business because you feel that as the owner you shouldn't be doing admin work, ask yourself whether you can conceivably do the admin. If you can, why hire an admin person?
Often people believe that the larger your team, the more professional your business will seem; the more it will seem like a big business. But some big businesses are like icebergs: they appear a certain way on the surface, but it's what lurks beneath the surface you need to worry about.
In the case of Mark's original bottled water business, not long after selling it to a well-known, publicly-listed company — or big business — the core company which purchased it went out of business, taking the business Mark had built down with it.
The Moral Is…
The moral of the story, as Mark sees it, is that his attitude towards running his businesses is right: if you're hands-on with your business and you know what's happening with it, then you'll avoid the calamities that often engulf other businesses: closure due to poor management.
***
Our Small Business Management Course teaches students everything they need to know about successfully starting and operating a small business, including payroll, financial planning, and the like. To see our full suite of training courses, click here.
-- Did you like what you read? Want to receive these posts via email when they are published? Subscribe below.