Breaking News & Updates
Microsoft Word Training Course is Being Nurtured With New Content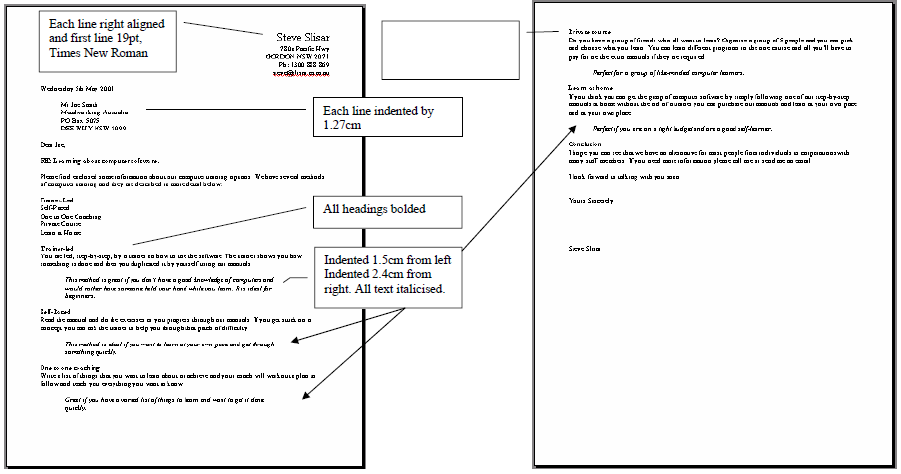 I recently wrote about the content in our Microsoft Word Training Courses and because its a couple years old we've been offering the Microsoft Word Courses as a FREE BONUS to anyone who enrolled in our Excel or MYOB courses (with certificate options). If you're a regular reader (subscribe here) or an EzyLearn student you'd also know that we offer either 12 month or lifetime access to courses and that includes access to brand new content.
[highlight]We're in the process of create brand new content for Microsoft Word, including training on the creation of great sales letters, resumes and tender proposals.[/highlight]
I'm happy to share with you that we've been working on our Word course feverishly for the last 3 months (and there is still a couple months of work to go) to make sure that we have training on the most recent version – Microsoft Word 365 (the clould-based Microsoft Word program that you can purchase on an annual subscription that costs less than the previous versions). The new Word course content is now also aimed at helping you create documents to make sales (for businesses) or find work (for job seekers).
If you've always wanted to improve your skills using this popular program and write documents faster, make them look more professional or take advantage of tools like Mail Merge then you'll get some great value out of this course. We'll be going through some exercises to help you create
A great sales letter to highlight the call-to-action for your direct marketing campaigns as well as
A resume for the job you're looking for (and a focussed cover letter).
Proposals and tender documents to win new business for your company
Sales Letters, Resume's, Cover Letters and Proposals
[highlight]Can you see what they all have in common? They are all marketing focussed.[/highlight]
Each of these documents are used by people EVERY day to show how professional, smart, committed and capable they are. Most companies need to write sales letters and proposals to try to win new business and maintain or increase their annual revenue. Job seekers create resumes and cover letters to convince employers that they are the best person to choose for a job vacancy.
In creating this updated Microsoft Word Course content we'll also be working on some real life examples of creating marketing materials as part of the Small Business Marketing Courses AND our Career Academy that aims to prepare students to confidently search and apply for job vacancies.
Sales Letters for Bookkeepers and Website Designers
Bookkeepers and website designers need new clients all the time, sometimes because they just don't have enough work but sometimes because the nature of their work is project driven so it's [highlight]important to always be spending some time in the sales department[/highlight] (even if you are a one person band). Some people do this with content marketing, or Pay-per-click advertising on Google or Facebook, while others actively seek to meet new people and give them a reason to engage their services.
[dropcap]W[/dropcap]e'll be working on sales letters as part of a direct marketing effort to reach potential clients and give them a [highlight]reason to act on the sales letter using a special offer and a call to action[/highlight].
You can create sales letters for your marketing campaigns using beginners skills in Microsoft Word, but when you develop the Intermediate or advanced skills you'll find a dramatic difference in the quality of your documents.
Special Prices & BONUS Courses are for a
LIMITED TIME ONLY
Are you planning on doing a Microsoft Word Course in the new year? Why not enrol now and save at least $50?
After we've completed all the new course content and support exercise files we'll be bringing the Microsoft Word Course prices inline with our other course prices, so when you enrol now you can get the Word course free if you enrol into Excel or MYOB (Certification option) or you can enrol directly into Microsoft Word and get the current discounted price. Enrol now and you'll get the benefit of the new Word course material when it's published but you'll get it at today's price.
-- Did you like what you read? Want to receive these posts via email when they are published? Subscribe below.