Breaking News & Updates
It's not a freebie we're proud of
I recently asked our course development team to review the contents of our online Microsoft Word course and got some feedback about the versions we're currently using in that course. Let's just say that although the structure of the course is excellent and it takes students from the basics to intermediate and advanced tools using Microsoft Word, we use an earlier version of Word in most of the Workbooks and Training videos. The RESULT – we are offering the Microsoft Word Courses for free for any student who enrols into our Microsoft Excel or MYOB Accounting Training Courses from the www.ezyLearnonline.com.au website!
This offer is available for a limited time only and may be withdrawn at any time.
[quote]Microsoft Word Training Course is currently free when you enrol into Microsoft Excel Course or MYOB Training Courses.[/quote]
Commitment to Improve
The excuses are that we were focussing on MYOB, Xero, Excel, WordPress and the Small Business Management and Marketing courses AND our new National Bookkeeping service, but the truth is that we didn't give the Word course enough attention and that makes me sad. So, we are currently creating updated workbooks and videos so our students will once again have not only beginners to advanced Word courses for the one price, but also several different versions included for the one price – just like we do for our Microsoft Excel and MYOB Training Courses.
The great news for students who enrol into this Microsoft Word Course is that they'll also have access to all of the updates and new course content we're currently creating!
You'll still learn a lot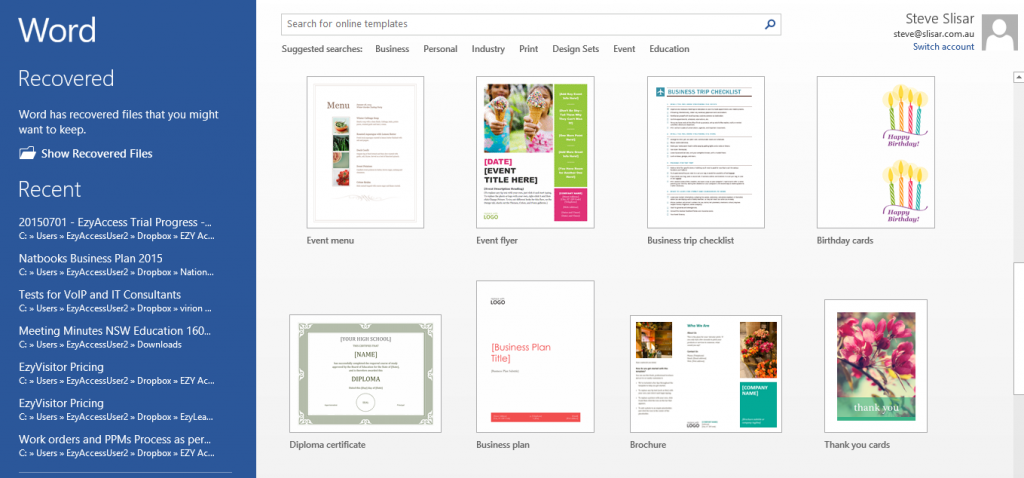 As I was writing this blog post I realised how fantastic the Internet is. How it enables me (and all other small businesses) to speak to their students and prospective students and make offers like this one. Although I am not proud of the fact that we haven't updated our Word course the same way we have with our  Microsoft Excel Training Courses it is still a fantastic course that covers LOTS of topics that are relevant regardless of which version you use.
Knowledge covered in the course includes tools that will help you make a professional looking proposal, letterhead, flier, brochure, pricelist and many other important documents for small businesses. These skills are relevant regardless of how the navigation changes between the versions and they include:
tabs and tables,
styles and tables of contents,
ruler and margin settings,
how to manage data in a mail merge etc
text, paragraph and page formatting
headers and footers
inserting and aligning with images
working with text boxes and text wrapping
Take a look at what is included in the Microsoft Word Courses
Have a look to see what's included in the course and I'm sure you'll agree this is fantastic value. The most popular documents that students want to create are:
Invitations
Letterheads
Flyers and brochures
Proposals
Training / Education Guides
Menus
Resume
[button link="http://ezylearnonline.com.au/courses/microsoft-word/"]Microsoft Word Course Contents[/button]
-- Did you like what you read? Want to receive these posts via email when they are published? Subscribe below.