Breaking News & Updates
It's a Good Year for Xero Cloud Accounting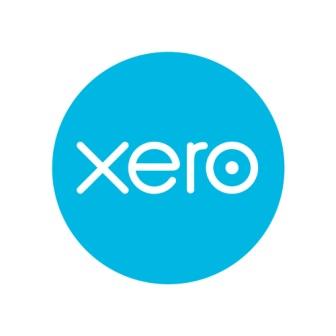 It's been a surprising year this year for our Xero Training Courses. Xero must be doing something right with their marketing and strategy because we've seen a significant increase in the number of students enrolling for this course.
I was just speaking with one of our students only recently and she mentioned that of all the software programs she uses (and she uses them all) that Xero makes bookkeeping so easy that some of her clients who've gone onto it have reduced the number of hours that they employ her!
[quote]It's a scary thought if you are an independent contractor who doesn't have a professional services agreement in place for regular work with their clients, but it's also a sign of the times for bookkeepers in the cloud (online) software era.[/quote]
The biggest reason for the ease of use? Bank Feeds. See below for our free Xero course offer..
Do Bookkeepers Need to Change What They Do?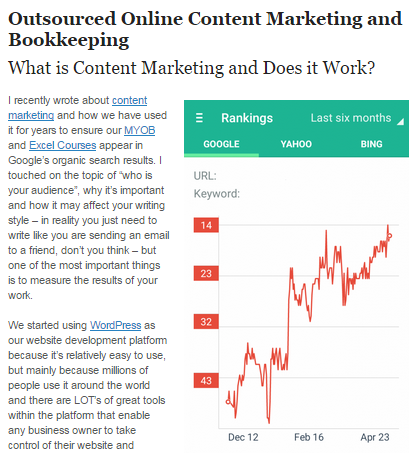 I recently wrote about content marketing and whether a bookkeeper is someone who can discuss or even recommend this service to the people they work for. The best way to think about this is how the bookkeeper role works in many companies, for example, do small businesses look for a bookkeeper who can provide a wider range of services than just bookkeeping? It's common for a bookkeeper to work in the administration areas of a small business because finance and administration go hand in hand and it's common for contractors who understand cloud based services to delve into and explore other cloud based services.
I was speaking to another bookkeeper who is a Registered BAS Agent about her website and online marketing and she was telling me about all these fantastic things she was doing to promote her own business.
[quote]After talking to her for an hour I started thinking that she is a good person to talk to about Internet marketing – and that perhaps she starts offering these services to her clients too![/quote]
In the end it often depends on the size of a bookkeepers clients and the type of work they want to do. When you develop your bookkeeping and accounting skills you become more valuable as an accounts contact, particularly as a Registered BAS Agent, however you can become more of a small business administrator if you are aware of how to manage many different parts of the business.
It's a Great Time for Free Xero Courses with MYOB Course enrolment
Sorry, I digress.
[box type="tick" size="large" style="rounded" border="full"]What I really wanted to announce was our new fantastic special offer of a free Xero course or Microsoft Word course when you enrol into a Microsoft Excel or MYOB Training Course with EzyLearn.[/box]
Xero is great to know if you want to delve deeper into the various software programs available to do bookkeeping (and a great tool to offer if you want to operate a bookkeeping business from home). Microsoft Word is a great program to master if you want to create documents for yourself or the business you work for and the tool of choice for creating a great resume so you can get that next job you're going for.
-- Did you like what you read? Want to receive these posts via email when they are published? Subscribe below.