Breaking News & Updates
Corporate Training for Microsoft Excel, Microsoft Word, Accounting and WordPress Courses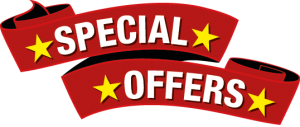 With these software programs you can run most aspects of a business and we're including them all in our new Corporate Training Business Software Training Licences for businesses with a team of people who all want to improve their software skills.
Our Business Software Training Licence enables up to 5 staff members have unlimited access to all training resources for all of our software training courses for 12 months for a low fixed cost. We also have discount prices for larger numbers of staff.
If you look at the total retail price for all of this it is well over $6,000 of value in online corporate training courses and at the current price you'll only pay less than 25% of the price. That is a saving of over 75%!
In 2015 we experienced a significant increase in the number of corporate enrolments for our Microsoft Office courses and have created this package to make life easier for corporate who want to enrol their staff easier, while also taking advantage of the discounted prices.
Bookkeeping Course Combos and Enrolment Vouchers are also available
If you are looking to up-skill in a number of accounting software or office application programs you'll also discover some discounted course combination offers for popular courses.
[button link="http://ezylearnonline.com.au/how-it-works/special-offers/" newwindow="yes"] See our Special Offers[/button]
-- Did you like what you read? Want to receive these posts via email when they are published? Subscribe below.