Breaking News & Updates
IF YOU'RE A TRADIE, working as a plumber, builder or carpenter, handyman, gardener or electrician, then you probably already know that some of the best jobs come by referral.
Identify "real world" sales opportunities
During my recent renovation of an investment property in Newcastle, most of the good tradies would tell me, "Someone you're working on a job with on Monday will ask you to do a job for them somewhere else on Friday, or a neighbour of a client will ask you to do some work for them." I soon saw from other tradespeople how "work can come to you just because someone happens to be walking by while you're on the job" — gardeners get a lot of work this way, for example.
The important thing in this scenario is to act efficiently in finding out what the potential client needs, finding out what else is important, and then selling them on your services. I recently had the pleasure of interviewing Kristine Seymour, an experienced sales person and business builder, for the Sales Training Course at the Australian Small Business Centre (ASBC). She spoke in detail about how to act when your future income depends on how well you can sell. This Sales Training Course is available on the EzyLearn LMS.
Take advantage of business opportunities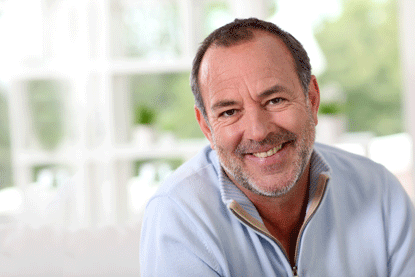 This course is also available to new licencees for the National Bookkeeping Business Opportunity. The key to getting new clients is to be proactive and take advantage of these on-the-spot business opportunities by using some "real world" marketing tactics. These skills can be used even if you are just looking for part-time clients or doing bookkeeping or marketing as a side hustle — more on side hustles in a forthcoming blog.
Some "real-world marketing" examples
Another good example of a real-world marketing tactic is to conduct a letterbox drop in the local area where you've just started work. Clearly, this lets residents in the area know you're working there, what you do, and that you are available.
This alone may lead to thousands of dollars in additional revenue if even just a few people get in touch. But always, it's vital to keep track of what marketing you do and where leads are coming from. It's vital to schedule quotes and start dates for work and so forth, and have a handle on Office Productivity Software like Microsoft Office or Google G Suite. These will not only help you organise your workload, but you'll also appear organised and professional to your clients.
*

*

*
Learn more about both digital and face-to-face (networking) marketing in our EzyStartup Training Course. Visit our website for more information or to enrol.
---
Our Xero online training courses include EVERYTHING for ONE LOW PRICE. Furthermore, if you select our Lifetime Membership option, you'll have LIFETIME access to our ongoing course updates. All EzyLearn courses are accredited by the Institute of Certified Bookkeepers (ICB) and can be counted towards Continuing Professional Development (CPD) points. Find out more about our Xero online training courses.
---
REF #688
-- Did you like what you read? Want to receive these posts via email when they are published? Subscribe below.