Breaking News & Updates
Consider going remote for your bookkeeping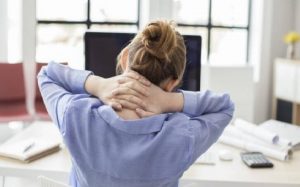 THERE ARE MANY BOOKKEEPERS who do not undergo the rather stringent requirements to become a registered BAS agent. Even without becoming a BAS agent, a bookkeeper can be employed by a business on the payroll, rather than providing bookkeeping services 'as a business'.
Usually, these bookkeepers will work on a casual basis, once or twice a fortnight, at the business's premises, which means they're provided with a desk, computer, and desk chair.
Unfortunately too many business owners don't make their casual bookkeepers a priority; often relegating them to a desk piled skyhigh with un-filed documents, old or broken technology, ergonomically unsound chairs, and probably a thick layer of dust on nearly every surface.
Think about your bookkeeper's health
Aside from sending a clear message that your casual bookkeeper's contribution to your business isn't valued, it can also play havoc with their health, particularly when it comes to unsteady or broken office chairs.
Over time, sitting incorrectly on an office chair that's broken or not adjusted correctly can contribute to back problems and muscle pain, because it places large amounts of pressure on your back muscles and the spinal discs. Poor posture and slouching can overstretch the spinal ligaments and strain the discs, which can damage the spinal structures. It's also pretty hard to produce your best and most accurate bookkeeping work under these conditions.
Consider hiring remote bookkeepers
If you've been guilty of shoving your casual bookkeeper off to a workspace in the corner, with the wonky office chair and desk lined with dust, or even if you do just some of these things, it's time to think more about how much you value your bookkeeper's contribution to your business. This leaves you with a couple of options: invest in new office equipment — desks, technology, and ergonomic chairs — which could set you back a few thousand dollars, or hire remote bookkeepers instead.
A remote bookkeeper will cost you less, as they don't require workspace in your office, so you won't have to provide the office technology and furniture. And remote bookkeepers only bill you for the time they spend working on your accounts, not the time they spend making cups of tea and chatting around the watercooler.
---
Want to find a professional, reliable bookkeeper to work for your business, remotely?
National Bookkeeping is our online directory of bookkeepers and includes data entry clerks, BAS agents, accountants and CFOs. These people are trained and qualified bookkeepers willing to work all over Australia and ready to help you now.
Whether your business uses MYOB, Xero or Quickbooks (or even other specialist software) our members can help from the basics to the complex and advanced.
Alternatively, if you are a bookkeeper thinking about starting your own business, register with National Bookkeeping before June 30 so you can claim it as a tax deduction right away; alternatively, to learn more, visit the National Bookkeeping website or continue reading our blog.
-- Did you like what you read? Want to receive these posts via email when they are published? Subscribe below.