Breaking News & Updates
THERE IS A FAIRLY SIGNIFICANT gender imbalance for executive positions in the corporate world. Sure, there are notable exceptions, but men in managerial positions in the workplace still outnumber women two-to-one.
But when you look at some industries, like Bookkeeping, the numbers are massively swayed towards the female gender and one of the reasons is it can be the perfect business to run from home.
Have you got the makings of a Mumpreneur?
Many people would contend that this is something to do with sexism, but sexism, gender inequality — whatever you want to call it — only tells part of the story. To understand why there are so few women in executive leadership positions in corporate Australia — and why more women are becoming entrepreneurs — it helps to start from the very beginning.
***
When women enter the workforce, their participation rates are typically the same as they are for men in the 20-34 age group, hovering at around 75 percent; in some industries, particularly clerical and administrative ones, women far outweigh men in the workplace.
But despite this, and despite women being better educated (just 30 percent of men hold a bachelor degree, while 42 percent of women do), men continue to progress in their careers, moving from entry level and administrative roles through to managerial ones, while women don't.
In fact, the decline in the number of women holding managerial positions (34 percent), compared with men (66 percent) in significant. Looking at those numbers alone, it's easy to write this off as sexism, as men being promoted over women, but the truth is that the decline in women in managerial positions is commensurate with the overall decline in women in the workforce, period.
So where have all the women gone?
Well, at the risk of sounding a bit 1950s, they've left work to raise their children. The reason they haven't returned to their careers, though, is not for want of trying. It's because being a working mum is a logistical and, as a result, professional nightmare.
To start, there's the distinct lack of affordable, high quality childcare. I personally know more than three mothers who pay daycare rates ranging from $130 down to $25/day (before the relevant income tested government subsidies).
But all the childcare in the world won't make up for a generally inhospitable workplace culture for working mothers. Almost all Australian businesses are supposed to offer flexible working arrangements for parents, but none of them actually have to practice it.
As long as an organisation doesn't blatantly discriminate against their working-parent employees, they're well within their rights to tell mums requesting flexible working arrangements (such as, starting and finishing later, working one day from home, etc) that their request has been refused due to one of the following reasonable business grounds:
the requested arrangements are too costly
other employees' working arrangements can't be changed to accommodate the request
it's impractical to change other employees' working arrangements or hire new employees to accommodate the request
the request would result in a significant loss of productivity or have a significant negative impact on customer service.
Women are more entrepreneurial than men
This is not to say that gender inequality doesn't figure in the under-representation of women in the workplace, because it does; certainly with respect to wage inequality.
Although, to be fair, it's not always the men that create inhospitable working environments for women with kids. There's often a lot of girl-on-girl crime going on, here, when it comes to mums requesting for flexibility that isn't also extended to women without kids.
Although, to be fair, it's not always the men that create inhospitable working environments for women with kids.
Nevertheless, in the stuffy, old corporate world, usually controlled by men, biology means women nearly always start off on the backfoot. But it doesn't have to continue to be the case, especially not today.
With a society that's never been more interconnected, thanks to changing technologies and greater access to high-speed internet, women have greater opportunity to use their skills and talents to launch their own businesses, and to operate them from home. There's also myriad opportunities out there for people who want to work on a freelance basis.
Aussie mumpreneurs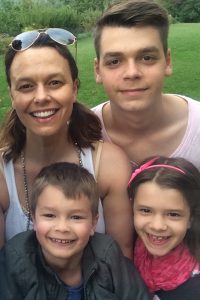 Mia Freedman is a well known example of female Australian entrepreneurship. She's the publisher of the Mamamia Women's Network, this country's fastest growing and most popular network of women's websites.
Freedman launched the company's flagship website, Mamamia, in 2008, as a personal blog she updated from her kitchen bench — and sometimes her couch — after she left a career in women's magazines; today, with iVillage and theglow.com.au, Mamamia now reaches 5 million unique readers each month.
But Freedman isn't the only mumpreneur. There are scores and scores of women launching their own businesses. In the last five years, the rate of women starting businesses increased 7 percent, compared to 1.9 percent for men.
In NSW alone, women make up one third of the state's 650,000 small businesses, according to data from the NSW Department of Trade and Investment. And with the Government's $20k immediate tax write-off for asset purchases, there really has never been a better time to start your own home-based business.
***   ***   ***   ***   ***   ***
Are you the next mumpreneur?
EzyLearn has a long, proud history of helping mums to re-enter the workforce, and we'd like to continue that tradition by helping more mothers (and Dad's, of course, too) start their own home-based businesses. Whether you'd like to use your talent and expertise to start your own content marketing business or work as a freelance blogger, writing posts — just like this one — for other businesses, we can help. 

We have HEAPS of affordable, online courses suited to parents looking to start work again or work for themselves. If you're thinking about becoming a bookkeeper or BAS agent, there are, of course, our flagship MYOB Xero and Quickbooks training courses. These will provide you with the skills you need to start and operate your own home-based business, work as a remote or contract bookkeeper, or help another person run their own business.
We've also partnered with WorkFace, which has a number of business opportunities available to help self-motivated people to start their own businesses, across an array of industries and professions.
Get our FREE guide to Getting Started as an Independent Contractor — yes, for free!
---
-- Did you like what you read? Want to receive these posts via email when they are published? Subscribe below.