Breaking News & Updates
AN OFFICE ADMINISTRATOR, or administration officer, will provide an array of general administrative tasks for a business or organisation.
These include filing, archiving, calendar & project management, reporting and customer service. Some office administrators carry out basic bookkeeping tasks, such as creating and recording invoices and expenses and the more skills you have the more valuable you become.
What Can Help You Land that Job as an Office Administrator?
Office administrators typically work in small to medium-sized businesses, where the scope of the role and responsibilities are determined based on the size of the business.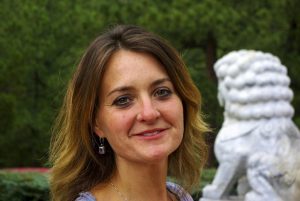 The daily tasks of an office administrator
The day-to-day tasks of an office administrator or administration officer will more than likely include:
Recording, preparing, sorting, classifying and filing information

Sorting, opening and sending mail

Photocopying and faxing documents

Preparing reports of a routine nature

Receiving letters and telephone messages

Creating invoices and sending to customers

Recording business expenses
Someone working in administration may also provide customers with information about services and perform receptionist duties.
Office administrators are employed on a full-time or part-time basis. Some bookkeepers and BAS agents provide some of the tasks of an office administrator on a contract basis.
The skills of an office administrator
Office administrators must have a keen eye for detail, and the ability to work across many tasks at once. They must also possess:
Strong administrative skills

A keen eye for detail

The ability to multi-task across many projects at once

Customer service skills

Strong communication and intra-personal skills

Solid computer skills

Problem solving skills
Qualifications of an office administrator
Office administrators don't require any formal qualifications. But they do need to have a strong grasp of a wide array of computer software and programs, including most accounting packages.
Office administrator training options include:
Certificate III in Business Administration

Certificate IV in Business Administration

Certificate IV in Accounting

Certificate IV in Bookkeeping
Career pathways
Working as an office administrator at an accounting / bookkeeping firm is a good way for prospective BAS agents to gain the supervision and work experience necessary to register with the Tax Practitioners Board.
---
-- Did you like what you read? Want to receive these posts via email when they are published? Subscribe below.