Breaking News & Updates
I find it interesting to see the messages coming from both these companies. They seem to arrive at similar times and it shows that they are very closely watching each others digital marketing messages and fighting for your attention by revealing what they are doing for you, their clients. 
This week Xero sent a message about cashflow forecasting and QuickBooks sent a message about their receipt scanning and data capture but which one is more important right now? I've attached the email message sent from each company for you to compare.
Xero Accounting Doing Better in the Marketing Message
Xero Accounting made a great marketing move by giving ALL of their clients access to Hubdoc features and only increasing their monthly fees by a couple dollars. At that time, QuickBooks raised their price with a pretty ordinary message.
Xero email about Pricing and plan changes for Australia
QuickBooks email about Your QuickBooks subscription fee is changing
Both of these marketing messages give a similar message but the strategy behind the few words that were used is vastly different. QuickBooks came across staid and boring – like a bank, whereas Xero came across as a company that spend a lot of time and money to buy a business so that you get the receipt scanning feature for a pesky couple dollars more each month.
The Battleground for Receipt Scanning and Coding
Recently Xero's sent a message about how to use some of their advanced features whereas QuickBooks showed a nice visual about how easy receipt capture really is. 
I wrote about their smartphone apps recently and it does look like Intuit QuickBooks is definitely in the lead feature-wise but do accountants really care? 
When you look at the Xero Accounting software comparison at their website it shows clearly that Projects and Expenses are services which Xero charges extra money for but QuickBooks doesn't appear to. 
Accountants are referring Xero Accounting
Accountants are recommending Xero but bookkeepers are doing the work and that's what I find fascinating about the marketing war going on with these two big cloud accounting competitors. In a way, it doesn't matter what QuickBooks announces feature-wise if small businesses end up making decisions based on their accountants advice. 
Most of the recent issues that were mentioned to me about Xero Accounting are based on this exact scenario where the accountant advised the client to use Xero but the client and/or their bookkeeper struggled to use the software.
In another conversation with an experienced bookkeeper this week and the same issue came up. She knows how to use MYOB and has used it for years but Xero seemed completely foreign to her so she had to do a course!
The Bookkeeping Academy COMPLETE TRIO Training Course Package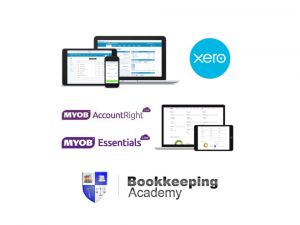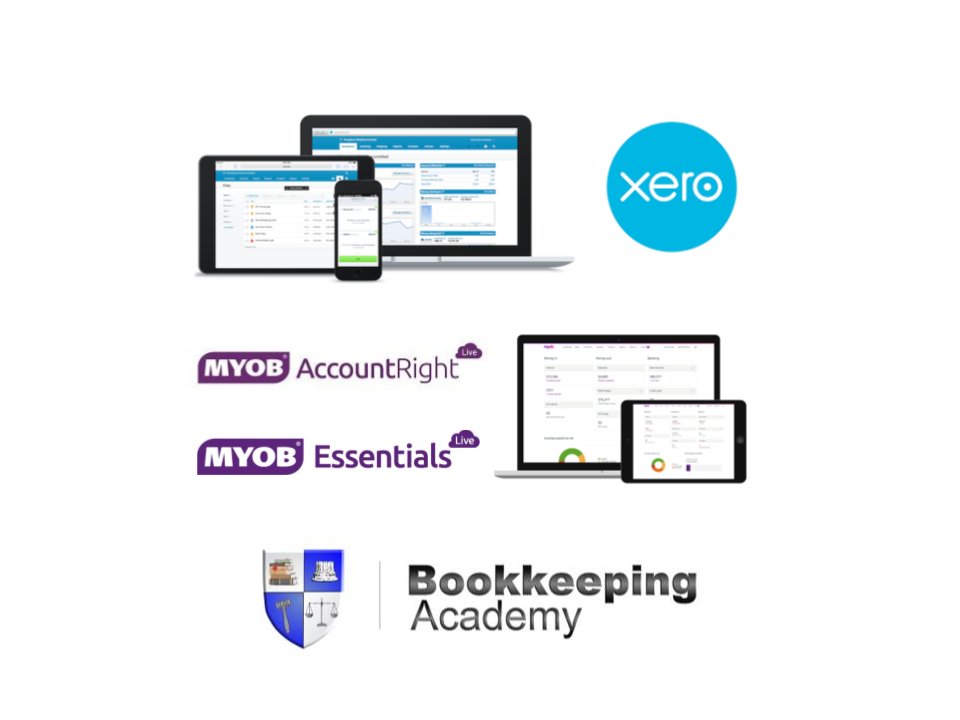 If you are a bookkeeper who needs to know both versions of MYOB (AccountRight AND Essentials) as well as Xero, the BA COMPLETE TRIO training course package is designed for you. 
This training course package includes the same detailed industry-based case studies we use in all our cloud accounting training courses to demonstrate how to perform these tasks with all the leading cloud accounting programs. 
Click here to see the current special pricing for the Bookkeeping Academy COMPLETE Trio Training Course Package
-- Did you like what you read? Want to receive these posts via email when they are published? Subscribe below.