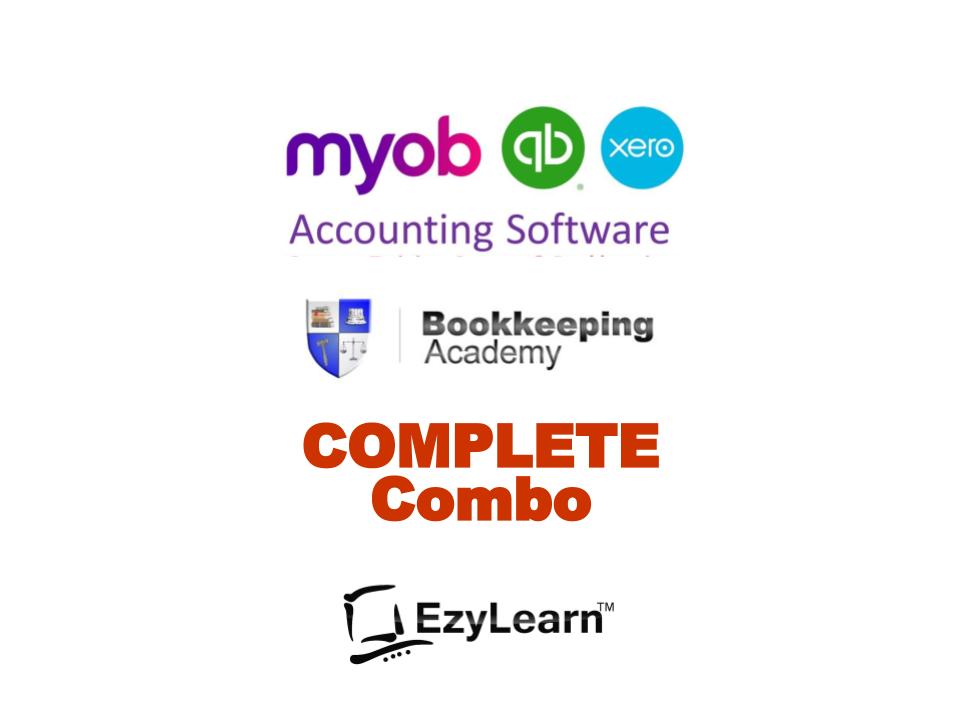 Breaking News & Updates
End of financial year 2020, Covid19 still wreaking havoc around the world, shopping centre and even main street strip shops closed! This is the weirdest time of our lives for sure. We've also noticed a big increase in the number of students enrolling on the $20 per week payment plans for courses.
This announcement is for those in the bookkeeping industry who've trusted us for the last 2 decades (and a bit) to provide great quality pre-accredited bookkeeping courses in MYOB, Xero, QuickBooks and Microsoft Office.
Until June 30 2020 you can use discount coupon code BAC2020 to get $100 OFF the Bookkeeping Academy COMPLETE Combo Training Course Package.
This is the big one, the all-you-can-eat of bookkeeping courses and even Bachelor of Accounting graduates and students who've completed their Cert IV in Bookkeeping enrol into this course because it shows you HOW to put all your new found accounting knowledge into practice using our hand-crafted case studies using sample data. 
LIMITED Time
Remember that this offer will expire at 30th June 2020 so enrol and make your payment before then and have 12 months to complete the courses. 
Course Features
Includes EVERY skills level from setup, daily transactions, end of month reconciliation and journal entries, reporting and bas, beginners to advanced payroll administration, cashflow/budgets (Xero course) and projects/job tracking (MYOB and Xero)
You can move freely from one subject to any other in any order and from course to course, which makes it great as a resource after you've received your Advanced Certificate. 
Every course includes at least 1 training workbook which contains the step-by-step practical exercises – these are a

downloadable PDF which is yours to keep

You get access to the EzyLearn Career Academy Jobseeker training program
Support is available via website chat, email, phone and SMS
How to use the Discount Coupon Code
Visit the course information page at our new Course Catalogue website for the Bookkeeping Academy COMPLETE Combo Training Course Package

Check out each of the COMPLETE courses which are included if you like (see the Description area at the bottom)

Click Add to Cart
In the Enrolment Cart page (bottom left), enter code BAC2020 and click Apply – $100 is deducted from the total
Proceed to Checkout and make your payment
Wait for your Welcome Email which contains your login details – we process enrolments twice a day at the moment!
-- Did you like what you read? Want to receive these posts via email when they are published? Subscribe below.