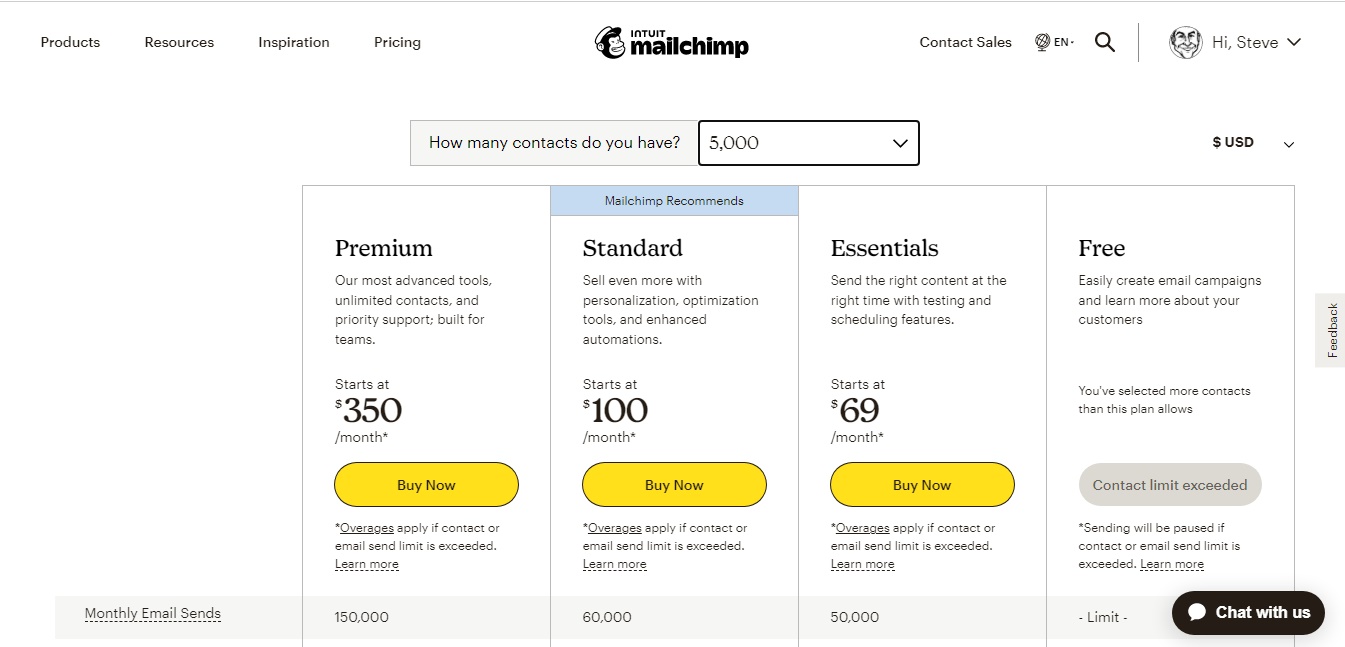 Breaking News & Updates
We use Mailchimp for our email marketing and I had to sit down and have a cup of tea after looking at our recent payment! There was no shock increase in costs or monthly fees and in fact everything is working perfectly but I realised how much money MailChimp make as our customer and prospect list grows in size.
Could you imagine paying extra for Xero or MYOB software just because the number of transactions increased? And I don't mean a couple dollars extra, I mean double the monthly fee!
I also noticed that MailChimp is now already integrated into the QuickBooks Online software for all businesses to access. Here's what it looks like.
When you visit your Customers and Leads section in QuickBooks Online you can click on Customers or you can click on Marketing and the image above is what marketing looks like – join Mailchimp – FREE plan available.
When times are tough like they are now it is critical for most businesses to continue their marketing. The best people to send marketing messages to are your existing customers – provided you do a good job at a good price and they are happy with you.
The thing that many people might not think about is that:
Mailchimp now charges by the number of people in your Audience
Email addresses in your Audience can include people who've unsubscribed and don't want to receive marketing emails from you any more
Most businesses never think about how to REDUCE the size of their email list
Email lists continue to grow and grow unless you actively cull them!
FREE MailChimp Email Marketing Software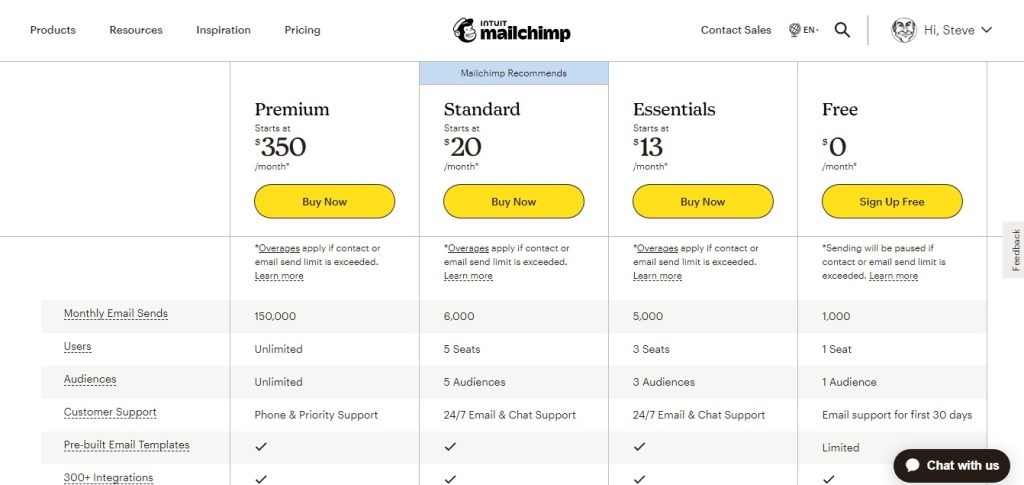 Take a look at the Mailchimp website and you see some very low costs and most compelling is the FREE plan. You have to remember that there are other email marketing software programs available too and some of them charge very differently for their software. Some other brands include:
SendGrid (from Twilio)
GetResponse
Aweber
Campaign Monitor
Active Campaign
Mailchimp's advantage is an instantly recognisable brand and the free plan. Plus their software is relatively easy to use for beginners, although I much prefer Campaign Monitor.
The other feature I've noticed with Mailchimp and the WooCommerce integration is that you can see which of your subscribers have spent money by making purchases at your website – pretty cool.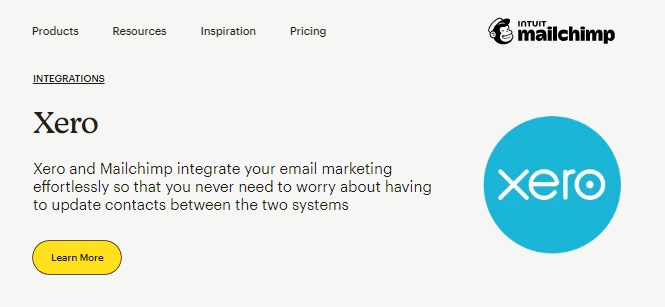 This is all possible because of Integrations and just like Xero has many integrations that add extra functionality, Mailchimp has integrations with many other software programs.
Mailchimp Email Marketing Training Course
Our Mailchimp email marketing course is going through an upgrade and will be available again shortly. If you are interested in enrolling into this course visit the course information page and enter your details.
You'll learn about
Audiences,
different campaign types (not just email marketing messages) and
performance reports.
Using Mailchimp enables you to easily message your customers to remind them about what you do and even to refer you to their friends, work colleagues and family members. It can be much cheaper than paying per click with Google Ads!
-- Did you like what you read? Want to receive these posts via email when they are published? Subscribe below.