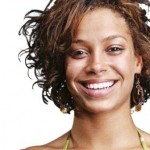 In running our Small Business Management Course and MYOB Training Courses, one of most common reasons we find that people want to start their own businesses is to be their own boss and work remotely from home.
This is a perfectly understandable sentiment — but it's not necessarily conducive to making a small business work.
Entrepreneurs are known to be people who manage starting up and/or bringing to fruition their own businesses and ventures, but entrepreneurs are a certain breed and as many find out the hard way, self-employment is not for everyone. Continue reading So You Think You Can Be an Entrepreneur?