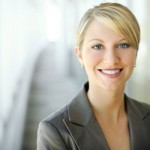 At EzyLearn we're passionate about helping our students start their own bookkeeping businesses — it's why we offer a suite of training courses to help you hone and develop the skills you need to start your own bookkeeping business. But we're even more passionate about helping those people and businesses succeed long after they first start trading.
Two-Way, Trusting Relationships with Your Bookkeeping Clients
The key to your success as a business owner is having a pool of customers who need and value your work just as much as you need and value their business. This two-way relationship helps to establish trust; the foundation of every successful business relationship.
But sometimes finding these customers is difficult, even if you've been in business for some time already. This is where EzyLearn can help.
The MYOB Bookkeeper Directory: Connecting Bookkeepers with Clients
The MYOB Bookkeeper Directory is a service that helps connect bookkeepers with clients. Effectively, it's a talent pool in which bookkeepers create and upload a profile of their business, their skills, location and so on, to the MYOB Bookkeeper Directory.
Each time a business is looking for a bookkeeper whose skills or location matches your profile they can make contact with the MYOB Bookkeeper Directory team, who will vet those businesses before putting them in contact with you.
***
For EzyLearn students who have completed our MYOB training course, paid for lifetime access and receipt of the certificate, we are offering you a free 12-month membership to the MYOB Bookkeeper Directory. (Membership fees are usually $97/12 months.)
If you are interested in taking up this offer, drop us a line or contact our team by phone.