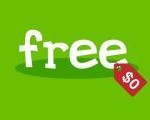 In our Small Business Management Course there is a module on determining and setting your prices, which includes factoring in things like travel expenses if you're going to be visiting clients and so forth.
But what about things like, installation costs – should you bill your clients for this or work it into the price or just let it slide?
Some businesses work those sorts of prices into their final cost; others – think Foxtel, for example – charge installation fees; but a surprising number of businesses let it slide. Continue reading When Should You Work for Free?