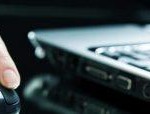 Our MYOB training courses are more than just training course in software. They also function as a quasi induction to the life of a bookkeeper, in that they train you in the day-to-day processes and procedures of a bookkeeper as well.
Even though you still need to have completed a Certificate IV in bookkeeping to become a registered BAS agent, you can still provide clients with basic bookkeeping services if you've done our MYOB training course.
Quizzes and Knowledge Reviews
The MYOB workbooks provided in the training courses contain practical exercises that students can complete to familiarise themselves with the software, which they are then later tested on to through a series of quizzes and knowledge reviews.
By the time you've completed our MYOB training course, you'll be proficient not just in the MYOB software, but also in the day-to-day of a professional bookkeeper.
Some of our previous students are already business owners themselves and our MYOB courses provide them with the necessary skills to take care of the data entry and bookkeeping for their own business.
An Entry Point to Your Home-Based Business
But a good many more of our students also use our MYOB courses as an entry point to starting their own home-based bookkeeping business, providing other businesses with data entry while they're completing a Cert IV in bookkeeping.
This is a great way to familiarise yourself with the bookkeeping process while you're still learning, and even help you to network with accountants who could later help you become certified with the Institute of Certified Bookkeepers and supervise your work.
We also offer a Small Business Management Course to help those people thinking of starting a home-based bookkeeping business develop a business plan, carry out marketing activities report on financial activity, and so forth. Currently we're offering this course for just $897 (for a short time only!).
For information on our courses, visit our website or contact our team.