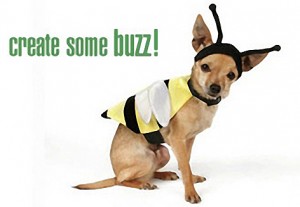 At EzyLearn, we're committed to helping students of our MYOB courses gain employment as an MYOB bookkeeper or even start their own bookkeeping business; it's why we provide you with lifetime access to our MYOB training courses as part of our commitment to continuing professional development. We also offer students a small business management course, which can be extremely relevant for bookkeepers who want to branch out and operate an existing small business or start one from scratch. One of the topics we cover in our small business management course is marketing for small business and we thought it was worth devoting a blog post to pointing out the difference between the two.
The Difference between Public Relations and Marketing
For some reason, marketing and PR are two activities that are often confused with one another. Perhaps that's because many companies combine their marketing and PR departments, or maybe it's because people don't really understand what PR is.
At its most basic PR is the deliberate, planned and sustained effort to establish and maintain mutual understanding between an organisation and it's public. Marketing, on the other hand, is the business of promoting and selling products or services, which includes market research and advertising.
It's important to keep these two definitions in mind when undertaking either activity, because if there's one thing PR is not, it's selling, which is the ultimate goal of marketing.
That doesn't mean that PR won't result in eventual sales, but it shouldn't be the primary objective of a PR campaign, (although it's not uncommon for many established PRs to forget this subtle nuance between the two).
If it's done right, PR is a great way to generate buzz about a new business or product, particularly for small businesses that may not have a huge marketing budget.
Simple Ways You Can Create a Buzz for Your Small Business
For a home-based bookkeeper or virtual assistant just starting out, PR activities to generate interest in your business could include holding an event with other home-based bookkeepers or virtual assistants and inviting local business owners along so you can educate them in the benefits of employing a remote worker.
The goal for an event like this would be to build relationships with your "publics" — people that may come to employ or use your services—but not necessarily to win new business on that particular day.
Alternatively, you could contribute to a few online business publications on what it's like being a remote worker, or seek opportunities to be quoted in those publications.
Ultimately, that's the goal of any PR campaign: to gain exposure for yourself or your business by educating and informing first. The selling part comes second, which is where PR differs substantially from marketing, of which the ultimate goal is to promote and sell.
***
If you're a remote worker, why not give your business a PR boost in addition to your regular marketing activities — contact us and tell us your success story. In fact, this very blog is always looking to hear how our students are doing since completing one of our courses, so if you're now working remotely as a bookkeeper or a virtual assistant, get in touch! It's great exposure for your business.