Breaking News & Updates
Payroll is one of the most significant costs involved in operating a business and also represents the main form of income for Australian workers. Our MYOB course development for the coming months is focused on increasing the depth of skills taught about how to handle Payroll using MYOB accounting software.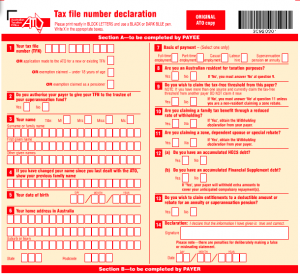 The beta version of our latest training guide for Payroll is now available as part of the 17 new MYOB training tutorial videos we have produced for the MYOB Payroll course. The videos provide the visual demonstrations for the tasks that are covered in the workbook and the workbooks provides you with step by step instructions about how to load tax tables, create employees, process pays and perform reconciliation and end of year tasks regarding payroll.
Our MYOB Payroll case study for the course involves a hair styling salon that employs staff to operate their salon. Follow their journey as new employees come on board.
There will be more to come so make sure you subscribe so you can receive these blog posts via your email. We'll also be producing some Excel spreadsheet files for students to use regarding payroll and we'll have some free demonstration videos as well.
-- Did you like what you read? Want to receive these posts via email when they are published? Subscribe below.