Breaking News & Updates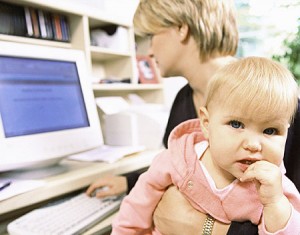 Employment is one of those huge questions in the mind of many mums and dads. How to ensure that the family can maintain an income from both parents while still giving your new infant the time they need.
When we operated our MYOB training courses in Parramatta, Chatswood, Burwood, Gordon and Dee Why we noticed that a lot of mums were looking for a way to work during school hours while still being able to earn good money. They were coming to our MYOB courses because they knew that they could earn good money performing bookkeeping for local customers. The same still applies today.
It is now easier for working mums to earn good money and still remain at home! With VoIP Phone Systems, accounting services in the cloud and broadband internet mums can perform bookkeeping tasks for clients anywhere in Australia.
-- Did you like what you read? Want to receive these posts via email when they are published? Subscribe below.