Breaking News & Updates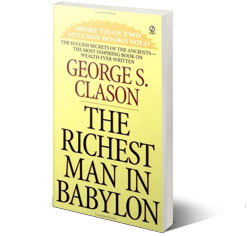 We wrote about the superannuation guarantee last week as part of our bookkeeping academy and continuing professional development (CPD) for bookkeepers and we wanted to expand on an excellent concept within the blog post about "The richest man in Babylon".
There are some excellent phrases and some simple, but important lessons in the Richest man in Babylon book which dates back to 1926! The one which we found interesting (and it stood out to us because we are an education and training provider) was the heading "Increase thy ability to earn".
This concept applies to many industries and we've found there are two types of workers (whether you are a business owner or employee), those that seek new information and education so that they can be innovative and productive or those who do it because of necessity. When we say necessity there are two types:
If I don't learn I will be out of work, OR
I need to learn to keep my job, licence etc
The Bookkeeping industry has been undergoing massive changes since 2010 and will continue to do so because bookkeepers responsible for lodging BAS's on behalf of their clients will need to be registered BAS agents and as a result will need to always be abreast of changes in legislation. This webcast transcript from the tax practitioners board will give you some insight into how much the bookkeeping industry is changing.
You can be assured that our online MYOB training courses will be regularly updated to ensure that your knowledge on MYOB is up-to-date.
-- Did you like what you read? Want to receive these posts via email when they are published? Subscribe below.