Breaking News & Updates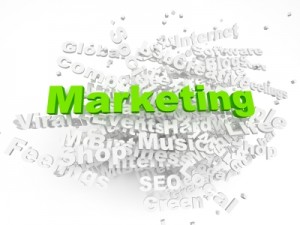 We regularly receive tips from the academic board of our small business management course and they've recently shared something about marketing.
[quote]One of the biggest mistakes a small-business owner can make is to think that advertising budgets and marketing strategies are the playthings of big business.[/quote]
By borrowing some of the strategies some of the biggest businesses do well, there are many marketing opportunities small business owners can utilise to generate some organic business leads—and many of them are low-cost!
Web Presence – Face it, whenever you speak to a potential new client, the first thing they do is Google you. If you don't turn up in Google, or worse, what does is out-of-date or uninformative, you've already lost some of your credibility and you haven't even done business with them yet!
Your website should clearly outline what services you offer, but that doesn't mean you can't have fun with it! Design a website that shows off your personality and sets you apart from your competitors. Our WordPress course can give you the skills you need.
Email Marketing – Is a great low-cost marketing option providing you do it right! Many companies—big and small—make the mistake of bombarding their mailing lists with too many advertising emails, most of which are irrelevant and often result in the click of an "unsubscribe" button.
The trick, here, is to divide your mailing list into categories based on your client's interest and business needs, and then tailor EDMs or newsletters to each category. The messages with the best cut-through are quirky and informative and act simply as a touch point with your customer that isn't blatantly spruiking your business or rehashing your sales pitch.
Social Media – If you're going to use social media for your business, great! But if you think that by just starting a facebook page and then arbitrarily updating it with photos or your latest special offers when you feel like it will work, well you're wrong!
If you're going to use social media for your business, make sure you deliver value to your social media friends and followers. Special offers are great, but after a while people tire of them. Keep your content fresh and interesting, and above all, regular!
Online Advertising – The thing about the internet, particularly search engines like Google, is that they're terrific if you know what you're looking for. If you don't, however, it's like running into a crowded Allianz Stadium on grand final night and calling out, "where can I find my car keys?"
This is where online advertising comes in. Search engine advertising (also called Search Engine Marketing or SEM), like Google Adwords, is a cheap way to get started so that anytime someone searches on google using your keywords, your ad will appear with a link straight to your website.
Don't forget—Apple Inc, once a little start-up in Steve Jobs' garage—never launches a new product quietly, so why should you launch your business quietly?
If you create a good marketing plan and stick to it, you're guaranteed to see results. If you're unsure what goes into creating a marketing plan, we cover marketing strategies in our Small Business Management course.
-- Did you like what you read? Want to receive these posts via email when they are published? Subscribe below.