Breaking News & Updates
Starting a Bookkeeping Business is Low Risk
If you're already employed as a bookkeeper or have graduated from our MYOB training course and starting your own business is something you've always dreamed of, then turn that dream into a reality.
Starting a bookkeeping business is one of the few low-risk start-up options, because a bookkeeping business, unlike other bricks and mortar businesses, can be operated from your home-office, eliminating many of the costly overheads that eat into your profits.
In fact, many of the overheads related to running a home-based bookkeeping business involve items you probably already have or are inexpensive to source, such as a laptop, mobile phone, internet connection, and a designated work-space.
But like any business, just because you have previous experience or the zeal to make your venture a success, doesn't necessarily guarantee success—a business plan does. This should be the first thing you do.
Writing a business plan lays out things like what services you will offer, pricing structures, and how many customers you will need to turn a profit. But it also forces you to do market research and compare your services and prices with your competitors. Our Registered BAS Agent has created a bookkeeping business template that you can use if you start your bookkeeping business with us!
Market research, no matter how experienced you are in the industry, can help you establish a point-of-difference from other bookkeeping services and aid in the setting of your rates. Many small business courses like our Small Business Management course cover writing business plans as well as other strategies to ensure you manage your business efficiently.
Contacting an insurance broker to find out what kind of policy you will need should be your next port-of-call. Rather than calling many different insurance companies and going through their product disclosure statements yourself, a broker can do this for you and find the best policy at the best price.
You'll also need to contact an accountant to discuss the ways to maximise your business tax deductions—this could also serve as a good way of drumming up some business, as many sole traders still take their shoeboxes full of receipts and bank statements to their accountant to sift through come tax-time!
It's also wise to consider ways you can grow your business using low-cost marketing strategies. Many small-business owners make the mistake of thinking that as a small business, they don't need to worry about marketing, leaving it to the big guys instead.
But some of the biggest companies in the world started out as a start-up in someone's garage or home-office! As a small-business owner, there are many marketing lessons you can learn from big business.
Believe and you will achieve
If you've been dreaming about one day starting your own bookkeeping business, then what are you waiting for? We now have the training, coaching and mentoring support to help you start a bookkeeping business and work from home as an independent contractor working your own chosen hours. We've teamed up with a registered BAS agent and business coach to compliment the small business management course and provide you with the support and training you need to start a bookkeeping business without joining a bookkeeping franchise and paying ongoing franchise fees.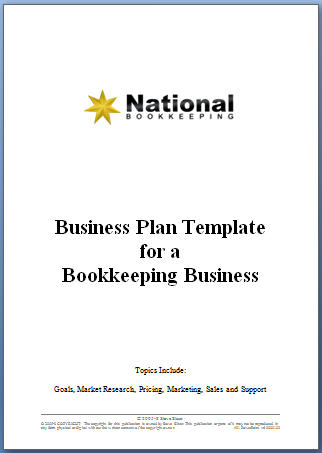 Become a National Bookkeeping Licencee
If this is something that interests you explore the "Start a bookkeeping business" opportunity with National Bookkeeping and get franchise like support without loosing a percentage of every hour you work. We can help you succeed in your own bookkeeping business by give you the training you need.
National Bookkeeping is designed to help ordinary people start a bookkeeping business as an independent contractors working from home as a virtual assistant with the help and support of existing businesses.
-- Did you like what you read? Want to receive these posts via email when they are published? Subscribe below.