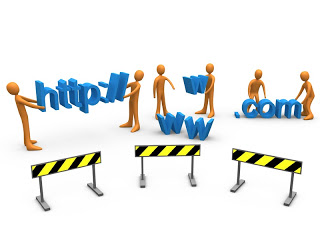 Breaking News & Updates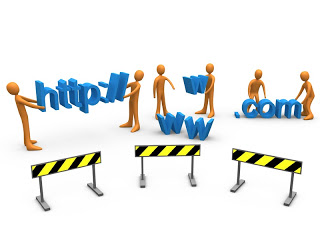 We made the decision to use WordPress for our website because it's easy to use, inexpensive yet looks professional. It's great for blogging and bringing visitors to your website and is also really flexible — with an abundance of features, layout options and plug-ins.
Yet, when it comes to websites, there are still thousands — yes, thousands — of business owners who don't have one. These are people who still believe in phone books.
Phone Book Uses
Phone books are pretty handy things. They're handy for fashioning into a makeshift monitor stand to prop up your laptop. They're handy for wrapping glassware and crockery when you're moving house. They're pretty darn handy for killing really big spiders. And if you've got a stack of them collecting dust in your garage since, say, 1982, then why not build a fort? Surely that's pretty handy for someone, somewhere — the kids, maybe?
Phone books are not particularly handy, however, for finding a telephone number or business listing in 2013. Why flick through some-seemingly million pages searching for something you could easily find with a click of your keyboard, a glide over your tablet device, or a quick chat with Siri?
Get a Website
If you're a business owner and you don't have a website, our strong advice is: get one! Today, when people are searching for a business, product or service they invariably Google it, so for anyone in business, a website is an essential online marketing tool.
Again, we highly recommend WordPress. Business owners can manage their own content, which gives you enormous flexibility and it comes with a host of attractive themes and options. We offer an online WordPress training course, designed to help you understand things like SEO, working with plugins (including mobile sites and RSS feeds) and much more.
The 7 Website Must Have's
If you're a business owner and you already have a website but it looks like a 90's relic with loads of Clipart, an endless-scroll of 10-point, Times New Roman copy, punctuated periodically by headings that are underlined, in bold and capped off with 73 exclamation points, then it's time for a makeover.
There are 7 things you must do when building or renovating your website:
1. Establish Goals: Like anything in business, you need to establish some goals for your website. Things like: Why will people visit my website? What information do I want to provide? What do I want people to do next? You need to answer these questions before you begin.
2. Don't Forget to be Mobile: The Internet is literally in the palm of your hands; so don't forget to consider a mobile strategy during the planning stage. You'll need to consider the main reason people will be visiting your site — for information about your products and services, to purchase your products and services, or something else — and build that into your mobile site, make it the most prominent feature.
3. First Impressions: Your website is your brand, your personality, and your reputation all rolled into one. If your website resembles the shambolic mess we described above, that's how people are likely to view you and your business: as a shambolic mess. Photos from online photo libraries, like iStockPhoto will give your website a professional finish, but don't forget to add a bit of you into your website. Too many stock-standard images and you run the risk of seeming generic, uninspired, bland. And bland is boring.
4. Keep it Simple: Don't overwhelm your visitors with too many links, too many choices. This isn't a Pick Your Own Adventure novel, it's a website. Ensure your menu and links are intuitive and consistent. If you want to point people to the "contact us" page in your copy, use the same language that's in your navigation menu — this will eliminate confusion.
5. Use a 'Call-to-Action': Your visitors are here for a reason; capitalise on that. Make sure it's easy for them to find what they're looking for — display contact details, proceed to checkout links, or your mailing list prominently — and encourage them to take the next step.
6. Less is More: The endless scroll of copy has got to go. It doesn't matter how multifaceted or interesting your business is, people won't read it. They don't care. If you can't whittle your business and services down to two or three (short) sentences, get someone else to — we recommend you use a professional copywriter.  

7. The Need for Speed: Load times are critical. If people can't open your page within ten seconds — that includes mobile devices — they'll try a website where they can. If you're taking your own photos to include on your website, remember that huge files require huge download times. Make sure to reduce the image sizes to a few kilobytes rather than a few megabytes.
You can master the skills to build a fabulous website a lot sooner than you think! Check out the details of our WordPress Course Outline

-- Did you like what you read? Want to receive these posts via email when they are published? Subscribe below.