Breaking News & Updates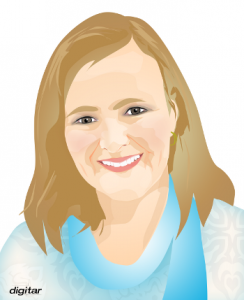 Did you remember receiving that blog post about us looking for a person to work with us doing office admin in Chatswood? Michelle, one of our MYOB course students, completed her Business Service Provider profile and fit the bill so we brought her in for interviewing.
You might recall that we wrote about an MYOB course student who also created a website for her fathers business? It was Michelle!
Michelle is a hard working mother of two teenage children and she has worked hard to learn new skills, while managing her fathers business, building it's website and lots of other great things.
Michelle is now part of our team and she's learning a lot of new things about how we operate our business, how we promote ourselves online and also how we use online marketing tools like Google. Most importantly I'm introducing her because she's available to help current students get through their course as part of our Student Community and Tutor Support program to helps them in their journey to find MYOB jobs.
But more than MYOB, Michelle is currently completing her Cert IV in Small Business Management with the aim of being able to help people start their own business or manage their existing business better.
Welcome aboard Michelle 🙂
We're revamping our Student Community and Tutor Support service to specifically focus on skills to help students find MYOB jobs and learn small business management skills and Michelle will be available to help students.
MYOB jobs in Chatswood and Gold Coast.
I was so impressed with the result of our search that I'm reaching out again. We are looking for another admin assistant at our Chatswood office and also in the Gold Coast area so if you live in these areas make sure you complete the Business Service Provider and tell us a bit about yourself. We prefer to work with students who have completed our course and understand how we operate our business so you get the first chance!
-- Did you like what you read? Want to receive these posts via email when they are published? Subscribe below.