Breaking News & Updates
Perhaps you're a mum who's available during school hours and want to start your own business? We might have the opportunity for you. Due to the success of our MYOB training courses and with requests from our students we are developing the Digital Business Course in conjunction with the Australian Small Business Centre.
[quote]We're looking for talented mumpreneurs who want to learn some new skills while working with a live online training business.[/quote]
With the Small Business Management Course on our Learning System we're keen to help mums create a business plan for their own business from our office right here in Chatswood. If you're a reader from another part of Australia (or the world for that matter) you can still learn about our developments at this blog and at the Small Business Centre blog.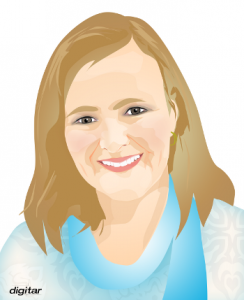 Michelle recently started on our training support team and we are looking for mums to help us with the development of the Digital Business Course and we are looking for mums who have excellent skills or motivation in:
Graphic Design
Business and Blog Writing
Website Design using WordPress
Social media
Online and Telephone based support
Bookkeeping
Marketing and Advertising
Google Online Marketing
If you would like to join us on a journey of learning and growth please enter your details at this form: http://www.australiansmallbusiness.com.au/services/business-service-provider/ (make sure you mention the EzyLearn blog post and we'll receive all your information).
You'll be interested to know that our Digital Business Course is designed around helping a printing business in Artarmon get a professional website using WordPress, but more importantly students will learn about:
Integrating social media,
Creating and optimising a blog (just like this one!),
Using YouTube
Using Google Analytics to measure your results
Getting the most from Google Adwords
Learn about Google authorship
Google Local Marketing
Students will also learn about a host of other Google services available to help businesses become more visible to their potential customers and step into the new age of online marketing. Students will learn about how to make a business "relevant" in Google searches.
The other aspect of our Digital Business Course is we want to educate mums how to perform the tasks that many businesses need to become visible online. In the same way that learning MYOB enables mums to work flexible hours from their own home, the Digital Business Course will provide an excellent structure to enable mums to work flexible hours while helping businesses get into the digital age.
Enter your details at this website for an opportunity to win a scholarship:  http://www.australiansmallbusiness.com.au/services/business-service-provider/
-- Did you like what you read? Want to receive these posts via email when they are published? Subscribe below.