Breaking News & Updates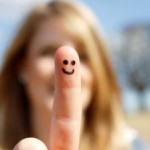 We've spoken about working for free before. In one post about setting prices we discussed why you should outline the free work that you do as 'added value', but if that's still not working, maybe you should consider working for free.
This may sound counterintuitive, since you're trying to get paying customers and now we're telling you to give your services away for free, but stay with us.
Wetting People's Appetites with a Free Work Sample
We mentioned in another post that many companies start out by offering their services for free and then gradually introduce fees once they're established. As a new business trying to get those first few customers, this is a great way to offer people a taste of your work.
Snack food companies have been doing this for years: they'll give you a free sample of their new banana flavoured chips, you'll fall in love with them and buy them next time you're at the supermarket.
Perhaps you'll tell your friends about it – after all, they're banana-flavoured chips! This simple act of giving something away for free just achieved what could take multiple newspaper or TV ads to achieve; what could even take years of working for people to achieve.
Why Working for Free is Better than Discounted Rates
There is a clear benefit of working for free in the initial start-up phase of your business as opposed to charging discounted rates, and that is that you don't have to work for free forever and few people would expect that.
By offering discounted rates, however, you enter into a grey area. At what point can you increase those rates, and by how much is acceptable? Even once you've decided that it's fair and reasonable to increase your fees, it's often a difficult discussion to have with your client.
But by offering your service for free at the outset, it leaves the ball in your court to raise the question of payment the next time they want to use your services.
Besides, if you do good work, and your fees are fair and reasonable, there's no reason to think those customers won't employ you again at your full rate. If they don't want to, then they're not the kind of customer you would want anyway, even if you secured them as a customer at a heavily discounted rate.
***
Working for free in the initial stages of your business, pays far more in the long run than offering discounted rates. If you're struggling to get those first few customers, consider offering your services for free to give customers a taste of your work.
-- Did you like what you read? Want to receive these posts via email when they are published? Subscribe below.