Breaking News & Updates
MYOB Account Right Plus Has Inventory Management, But…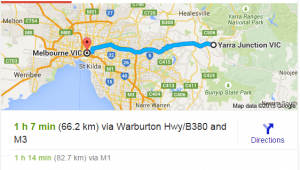 The premium MYOB product with the PLUS on the end of its name has always come with Inventory and Payroll. These have been the major services that justify the premium price that users have been willing to pay. Now Xero comes with it as standard! Is it another nail in MYOB's coffin?
We've added a new team member, Sue from Yarra Junction in Victoria, and she has over 20 years experience performing bookkeeping and administration work for various clients as well as running her own business. Sue is writing a training guide that demonstrates how inventory (which was just announced this year at Xero) works. We're using the same structure and information we use in our popular MYOB training course so you can see directly how the software programs are different from each other – apart from Xero being completely in the cloud so you can access it from any device anywhere.
The great thing about Sue…
Sue highlights yet again one of the great features about running an online business and working remotely in the cloud. Any business can work with staff or remote contractors from anywhere (in the world!). Sue is located over one hour's drive from Melbourne and I'm sure the commute would be hell – it would cost her time and money in transport – yet because we operate on online environment our team are all over Australia! No more travel time, no more traffic, no more sitting in a carpark on the city roads in peak hour. Just a good internet connection and some competent computer skills and we're off.
If you're not sure by now, you'll be happy to know that my focus has always been to help people learn how to use software. Why? So they can get the job they're after or start their own business. If you like, you can watch a short video (sorry for not shaving for it!) where I talk about my Work at Home Seminar (or WAHSeminar) which is a program we're constantly working on to help people operate a business or telework from their own home.
If you haven't already read about it, read the blog I wrote about teleworking centres that are springing up all over regional areas of Australia. Make sure you 'like' this blog and share it with your friends on Facebook because the more we all encourage teleworking and the use of technology the more we'll be able to take back dozens of lost hours each week in travel time (and cost).
All existing Xero course students receive this training
Like all EzyLearn courses, we offer all our training courses for one low price and include every training resource we create. This Xero training course content is the same – every student who has enrolled into the Xero course within the last 12 months will be able to access these new training resources when they're published.
If you are a business looking to move across to Xero, feel free to write your questions or comments. If you are trying to find a way of working from home, please make contact. We'd love for you to share with us what you are going through. We can very probably help – and others can learn from it.
-- Did you like what you read? Want to receive these posts via email when they are published? Subscribe below.