Breaking News & Updates
Learn MYOB and Microsoft Excel and get Microsoft Word Course for free
One more rest for Australia Day before the year REALLY gets under way and it's a great time to set your priorities straight for 2016.
Our two most popular online training courses are our MYOB Course and our Microsoft Excel course. They're complicated programs and most businesses need them for their financial management, reporting and forecasting so they're great skills to learn if you are looking for a new job.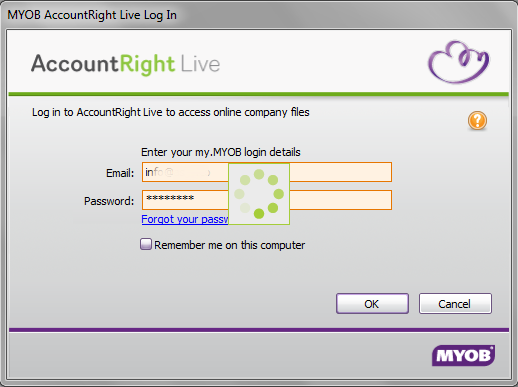 If you've followed this blog you'd also be aware that despite significant growth in the number of enrolments for our Xero Cloud Accounting courses the dominant player in the Australian market is still MYOB and MYOB accounting software also has cloud-based capabilities that make it more and more powerful.
I recently wrote a blog about a service technician who uses Servicem8 as an Ad-on to the MYOB accounting software that his wife uses in the office.
Software Skills give you confidence to apply for jobs
Having confident software skills in MYOB, Excel and Word will give you a real advantage when applying for a position you really want because is gives you tremendous confidence. Sue from Yarra Junction was helping us with our forthcoming Quickbooks Online Training course late last year and although she knew Quickbooks very well she learnt a LOT about Microsoft Word and writing long documents. Even just going through the beginners courses in Microsoft Word she learnt about common terms and fundamental ways that text and paragraph are managed on each page.
For a limited time we are offering our Microsoft Word course for free to everyone who enrols into the MYOB and Excel course with 12 months access and a certificate.
How to get the Microsoft Word Course for free and Career Academy Membership
visit our Online Course enrolment page
enter your details, and
click on the MYOB with 12 months and Certificate
click the Microsoft Excel course with 12 months access and certificate
You will see the FREE BONUS course offer
You'll have the option to register for our Career Academy also
Not only will you have new skills and confidence but you'll have some resume templates and dozens of exercise files to create long and complicated documents, reports, proposals, sales letters and more using Microsoft Word.
Corporate Training Discounts
Remember too that if you are a small business with up to 5 employees you'll find that all of them can learn MYOB and Excel, PLUS Word, WordPress and PowerPoint (and even Xero) for under $1300 for 12 months.
You could literally run the software programs to take care of admin, accounting, financial management, sales, marketing and more with all these software programs.
Check out our current Corporate Training discount offer.
EzyStartUp Course

The small business course we renamed can give you all the software skills you need as well as templates, structure, financial forecasts and all the software and soft skills you need to start that business and become and independent contractor working from your own home (or for local small businesses if you don't have the right setup for a home office). Check out the EzyStartUp Course.
-- Did you like what you read? Want to receive these posts via email when they are published? Subscribe below.