Breaking News & Updates
Mummy Needs to Work, But at What Cost?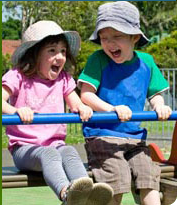 Fewer families today can prosper on a single income, but even if they can, there are even fewer mums who want to completely disconnect from the working world. The benefits of being employed and contributing to the corporate world extend beyond the financial; working provides a person with a sense of accomplishment, by keeping them stimulated and engaged in something they enjoy. Unfortunately, there are many barriers, both financial and practical, that prevent many women returning to work after having children.
The high cost of daycare
For most families, childcare is the biggest hurdle to overcome. In this country, childcare is in relatively short supply and that makes it costly. Even in a major city like Sydney, it's difficult to secure a space at a childcare centre at the location, cost, quality and with the hours most families require; it's even more difficult in regional areas.
The issue reached such a crisis point that in 2013 the Productivity Commission launched an inquiry into Australia's childcare problem, and its findings were stark. According to the Commission, there were 165,000 Australian parents who can't work or can't work enough because of access to childcare, while 26% of children under the age of 12 are cared for by grandparents. The Productivity Commission recommended that the Government invest $246 million (in addition to the $7 billion it already spends in funding to the early childhood sector) to fund a nanny subsidy pilot scheme, which will begin in January 2016.
The pilot, which will involve about 4,000 nannies and up to 10,000 children, will assist households with a combined income of below $250,000 to employ a registered nanny to care for their children, the cost of which will be eligible for a rebate similar to the childcare rebate. It's a good start, but there are still a bundle of other issues working mothers face.
Flexible workplaces
Workplaces that aren't flexible with their working hours or arrangements are the next biggest hurdle most working mums (and dads) face. Australia's industrial relations laws require all Australian workplaces to allow new parents – whether they're mums or dads – to request a more flexible working arrangement, however there's no requirement for workplaces to agree to those requests. Employers that can't or won't offer some flexibility in the working arrangements of parents, often force new parents to extend their maternity leave until childcare becomes available, or to leave that job altogether.
Even if childcare is available when parents need it and for the hours they require, without a flexible working environment, it still doesn't make it any easier for parents to keep working full time after they have children. Kids get sick, especially very young children, and even when they're school-age, they have ten weeks of school holidays every year, when a full time employee is only entitled to a maximum of four.
Turning up to an office at 8.30am, Monday through Friday, and until late in the evening is virtually impossible when you have young children, as most parents already know. But the corporate world has been very slow to recognise and respond to this fact. There is hope yet, however. As technology and cloud computing has made it easier and more cost-efficient for businesses to allow their employees to work remotely from home – or at co-working spaces, like the NSW Government's Smart Work Hubs – there is greater opportunity for parents to continue working, after they have children.
Transport, travel costs and parking
Here we come to one more stumbling block for working mums, and it's possibly the most overlooked. Even if all the stars align in your family's favour and you can secure childcare for the days and hours you need, and are fortunate enough to have an employer who can be flexible with your working arrangement, you still need to be able to drop off and pick up your kids from childcare, which is difficult for parents who work in the CBD and usually take public transport to work. Most mums and dads take it in turns, which means both parents need to have a reasonably flexible workplace; a lot of families, however, rely on outside help – friends and grandparents – to pick their kids up when they can't.
The rise of the "mumpreneur"
It's little wonder, then, that more and more mums are becoming entrepreneurial by starting their own home-based businesses. I see a lot of mums take our training courses, either to learn a new skill in an area where employment is more flexible – such as bookkeeping – or because they're starting their own business and they're brushing up on their already existing skill sets. In fact, if it weren't for mums looking for the skills to facilitate a career change, there mightn't be an EzyLearn.
How EzyLearn came to be…
It was two mums based in Sydney who, under the EasyLearn name, began offering training courses to mums wanting to re-enter the workforce. I was also in the training business, using the name EzyLearn. When those mums decided to sell EasyLearn, I bought their business and continued their tradition of helping mums up-skill for work.  
So if you're a mum (or a dad!) and you'd like to start working from home, we'd gladly like to help you on your way. We have a number of training courses that can provide you with the skills you need to start a home-based bookkeeping business (our MYOB training courses) or content marketing (our blogging for business course). We've also partnered with WorkFace, which helps people to start their own home-based business and who have business opportunities available across a range of industries and professions. Or, for more tips, advice and news about starting your own business, subscribe to our blog.
-- Did you like what you read? Want to receive these posts via email when they are published? Subscribe below.