Breaking News & Updates
We need fast NBN to deliver our innovation!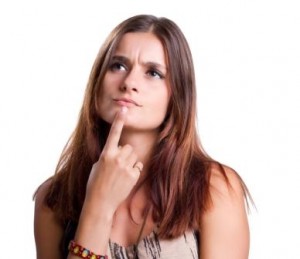 Following his $1 billion innovation announcement in December, Prime Minister Malcolm Turnbull received quite a grilling on the ABC program 7.30, hosted by Leigh Sales, who brought up one of the most widely criticised initiatives of the Abbott-Turnbull Coalition government: the NBN.
Although the government's innovation statement was generally met with praise, especially for its $200 million commitment to funding the CSIRO (which, under the previous Abbott-led government, had its funding cut by $111 million), as well as a number of other measures that will make it easier for scientific research to be commercialised and encourage more children to learn coding and other computer sciences at school, there was criticism that no mention was made of the NBN.
If you're looking for innovation ideas I recently recorded some interviews of my own with owners of various different business types from retail, video rental, white goods, business broker and internet technology about how they started their businesses, how they continually come up with new ideas and how they turn those ideas into products and services and build a business around them.
These entrepreneurs are part of the academic board for the Australian Small Business Centre and you can learn about these people here. In these videos interviews I ask many questions from startup and concept ideas to planning, marketing, sales, operations and financial aspects of their businesses.
Innovation, teleworking, remote contractors, technology needs good Internet speeds
There's nary a business today, never mind the kind of "innovative" ones the PM is hoping to encourage in the future, that can get by without high speed internet, yet Australia's current broadband internet speeds are some of the slowest in the developed world; the NBN could even be as slow as 25Mbps, which the US Federal Communications Commission recently said was absolute slowest speed an internet connection could be if it was still to be classified as broadband.
But that's probably not the reason the prime minister made no mention of the NBN. Earlier this year, we published an in-depth look at the NBN after it was scaled back when the Coalition government took power in 2013, which drew a line between Australia's, generally, underwhelming internet speeds and the government's shelved teleworking initiative, which had been developed by the Gillard Labor government to get more people, particularly people in remote or regional communities, working from their homes using the NBN.
Then in November, documents that were leaked to Fairfax newspapers showed that the NBN may have to replace the Optus cable network it purchased for $800 million – which Labor had previously proposed decommissioning due to its state of disrepair, in favour of FTTP technology – which Malcolm Turnbull championed as a "landmark agreement" that would allow NBN Co to take ownership of the existing cable networks to use for the NBN rollout, without any additional cost to the taxpayer.
Post mining boom can Australia afford to invest in innovation?
Instead, it's estimated that the cost of replacing the Optus cable network will blowout to around $375 million, as it's not fit for purpose. Worse still, there will be some hundreds of thousands of premises left without access to the NBN until 2019 – and as I've mentioned elsewhere on this blog, there are plenty of regions, even ones in major cities, that are currently unable to connect to any high speed broadband service until the NBN is rolled out.
About a week later, more documents were leaked, this time to the Australian newspaper, that showed that the NBN also expects to spend $26,115 per node to fix Telstra's copper lines to ensure that the service quality promised by the Coalition is achieved; this figure is ten times the amount originally estimated by the Coalition in 2013.
When questioned about the cost blow outs by Leigh Sales on 7.30, Malcolm Turnbull said it simply wasn't true, but, well, the numbers don't really lie. So if you were wondering why there was no inclusion or provision for the NBN in the government's newly announced innovation plan, well that's probably because it's proven to be a bit more than the government can chew.
NBN or not you can still do an EzyLearn online MYOB and Excel course
The upshot, of course, is that we could end up with an entirely new cable network that's capable of better than 25Mbps broadband speeds, albeit at a much later date and greater cost than originally promised by the Coalition. For now, though, it's business as usual for the NBN, which announced in December that more than 500,000 premises in regional and rural Australia will now have access to the NBN with wholesale speeds of up to 50Mbps for downloads and 20Mbps for uploads.
When we started offering our online MYOB training courses in 2007 we offered a money back guarantee for several reasons and one of them was if a students internet access wasn't fast enough they would have a tough time watching the videos.
Although the rest of the training course resources (training workbooks and course exercise files) could easily be downloaded the videos would go through that buffering process of partly downloading and then playing, pausing, buffering etc. Luckily, there has been innovation in the US that enables training course creators like EzyLearn to upload their videos in HD format yet have them delivered in a format most suitable for the students broadband speed – still it's always better to have super fast broadband so keep on working at it NBNco!
To see if you live in one of the areas where the NBN has been rolled out, visit the NBN Co website. Otherwise, if you'd like to be kept up-to-date with the latest news and developments on the NBN, subscribe to our blog.
-- Did you like what you read? Want to receive these posts via email when they are published? Subscribe below.