Breaking News & Updates
Real Estate Agents Want to Get Discovered Online By Property Vendors Ready to Sell Their Property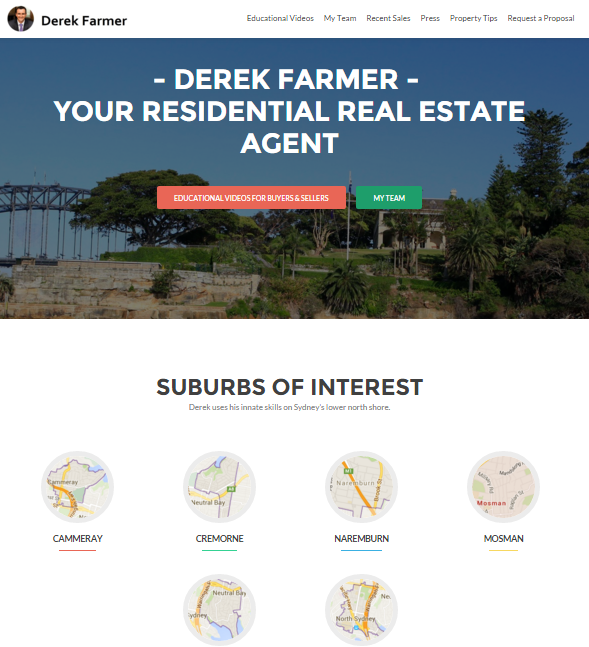 If you are a regular reader of this blog, you'll notice the slant towards accounting, bookkeeping and the frenzied competition between the software companies that provide software for this purpose. However, we also teach students how to use WordPress so they can take advantage of the massive benefits of content marketing.
We've also changed the layout of this blog using a responsive theme in WordPress. This enables the blog to be read easily no matter what device you are using (computer, tablet or phone), or at what orientation (portrait or landscape). I am also involved in an exciting new project that enables real estate agents to build credibility online using the tools we use at EzyLearn.
Real Estate Agent Websites
Real estate agents can build a credible online profile by creating a website and use content marketing to help people who are interested in selling their property and it might be a good time to do that in the heated Sydney and Melbourne property markets!
Derek Farmer is a successful real estate agent in Cammeray (in Sydney's Lower North Shore) and he has created a series of educational videos that demystify the process of selling a property. His video topics include:
Tips for Buyers on Auction Day
Tips for Sellers on Auction Day
Nothing is Happening After Months on the Market
How to Handle an Offer
How to Handle Feedback
Commission – How Much Should You Pay
Preparation – How Much Should You Do
Marketing – How Much Should You Pay
What I love about this project is Derek is part of a new breed of real estate agent who is open and transparent with information and he has gone to the trouble of creating these videos because it also give him an opportunity to reveal himself to potential sellers. He's effectively pitching himself to thousands of potential property sellers with information they're looking for and he's taking the opportunity to enable them to get to know him – electronically.
Content marketing involves video, images and text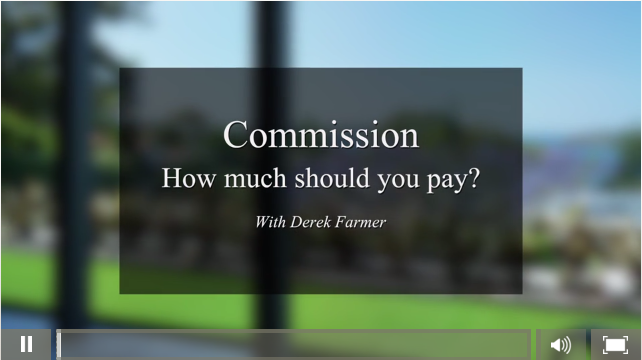 Content marketing involves the use of relevant content that people find useful and if you do a good job at it potential customers will connect with you to learn more and stay connected until they are ready to use your services. If you'd like to learn more about the importance of having a website and keeping it updated regularly watch the video interview I had with Michael Griffiths, the referral marketing guru.
Good content marketing keeps people at your website longer and even takes them to other parts of your website and all of this visitor information is tracked by search engines like Google, who then improve your rankings in organic search results. It means that when you spend time and money on good content marketing you gradually build a credible online brand with a reputation that lasts a long time. It's a long term strategy taken by committed people who want to be in business for the long term.
[button link="http://derekfarmer.com.au/property-training-tips/derek-farmer-newsletter/training-video-gallery/" newwindow="yes"] Take a Look at the Videos Now[/button]
Receive "Content Marketing for Real Estate Agents" Information Pack

If you want to learn more about our 123ezy service or share it with a real estate agent you know visit our Real Estate Agent Website page and learn more about the Automated Response Marketing System. There's also an opportunity to work with us as a writer which you can learn about at the StartUp Academy.
-- Did you like what you read? Want to receive these posts via email when they are published? Subscribe below.