Breaking News & Updates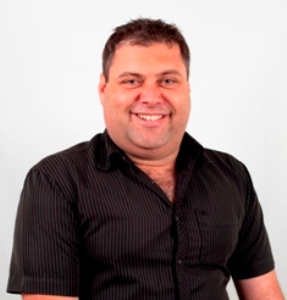 When you start a new business, it's incredibly important that you consider how you're going to market your business to gain new customers. We cover the more traditional marketing strategies in our Small Business Management course, such as print advertising and even Google Adwords, but you shouldn't only focus on these methods of marketing, as there are other, more powerful ways to market your business to customers.
I've written about referral marketing on this blog before, where I said that having a blog was a very effective way of getting people to talk about your business. If you frequently publish blog posts that your readers find valuable, they're more likely to refer you on to their contacts. This is a form of referral marketing.
Have LinkedIn?, Need a Website?
Some people use their blog as a way to drive traffic to their website, but if you have a LinkedIn profile, I would say you don't even need a website, since LinkedIn already gathers your professional information and then recommends you to other LinkedIn users with similar interests and professional experience.
I used to have my own personal website at the domain www.slisar.com.au, where I used to write and publish blog posts. I wrote a couple of blogs on it and tried to make myself seem amazing. After all, I had this domain and I thought, what on earth will I do with it if I don't fill it up with stuff about me?
Sometime later I discovered the benefits of a LinkedIn profile, and I did away with my personal website. Now if you type in my domain name it directs to my LinkedIn profile (feel free to try it and connect with me, if you'd like) where you can see my online resume.
For many independent contractors – home-based bookkeepers, virtual assistants, etc – this is all you need to get started working in the digital age. You can still keep a blog, just as I do with the EzyLearn blog, which is connected to my LinkedIn profile so that when I write something, my LinkedIn connections can read it, like it, and start a conversation about it.
However, I probably don't use LinkedIn as much as I should, but someone who does is Michael Griffiths, a small business marketing guru. He has helped companies with their online marketing for several years, and with a background in sports coaching, it's little wonder he started teaching people about online marketing.
He now mostly focuses on referral marketing, and LinkedIn is a powerful tool he uses a lot. In fact, he's created a training workshop that's being held this coming Tuesday, August 19 in Milsons Point (in Sydney). That only leaves you with a few days to register, but if you're serious about finding new ways to market and grow your business, it's worth it.
Otherwise, if you don't think you can make it on Tuesday, he's holding another workshop in November. To register or find out more about Michael Griffiths' referral marketing workshop click here.
Free Video: Michael Griffiths explaining the benefits of having a live and active website
Here's a video of Michael talking about the value of having a blog and an active website that is regularly updated with new content. When you hear Michael in action during a presentation you realised how freely he shares his knowledge and experiences, enjoy.
-- Did you like what you read? Want to receive these posts via email when they are published? Subscribe below.