Breaking News & Updates
Which ones are best for your business?
FOR BUSINESSES WORKING on large projects spanning weeks or even months, keeping track of time, cash flow and profitability is imperative. This is even more so for businesses that work on fixed-rate contracts or tenders.
Such fixed-rate projects are common in the building and construction industry, but also the creative, engineering, and IT industries.
Many of these businesses manage a project's workflow across a number of different documents (spreadsheets, their CRM, accounting software) — and many don't manage it properly at all.
As a consequence, projects often come in over budget. A number of cloud-based project management and workflow apps aim to change that, however.
WorkflowMax

This Xero-owned and operated project management platform contains four elements:
Lead generation

Project management

Cash flow management

Payment
PROS: Being a Xero product, it integrates "seamlessly" with the Xero accounting software, along with other third party software, such as Salesforce, Dropbox, Google Drive, ZenDesk and Receipt Bank, plus a number of payroll applications — Smooth Pay, MYOB Payroll (note: not MYOB's accounting package) and SimplePay.
CONS: Unlike Xero, however, WorkflowMax is pricey; a one-user plan starts at $27.50 per month and can cost as much as $275 a month for a plan for 21-50 users.
WorkflowMax alternatives
Zoho Projects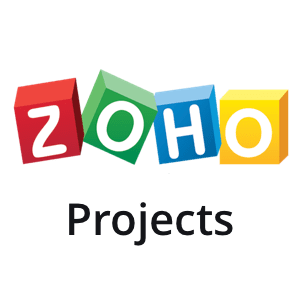 Zoho Projects provides planning tools, Gantt charts, timesheets, document management and collaboration tools. Visually, it's not much, but it's easy to use. It isn't as robust as WorkflowMax, but it's a good tool for smaller businesses. And it's part of the Zoho ecosystem.
For a Zoho app, there's a good number of third party apps it integrates with, including Github, Google Drive, Google Sheets, Gmail, Microsoft Office, Basecamp, Dropbox and Slack.
Pricing starts at $25 per month for 20 projects on an "express plan" and tops out at $100 per month for an enterprise plan with unlimited projects; a free, one-project plan is also available.
Fergus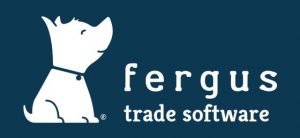 Fergus is the project management app built by tradies for tradies. Again, like the project management apps before it, Fergus is broken down into three elements:
project management

communications, and

financial management.
The tradie-specific features include a GPS tracker and a site visits feature. Fergus integrates with Xero and MYOB AccountRight.
Basic "starter" plans begin at $19 per month, per user (recommended for concreters, plasterers, roofers and small firms) and tops out at $39 per month, per user for the "professional" plan. Sole traders get access to the starter plans for free forever.
ProWorkflow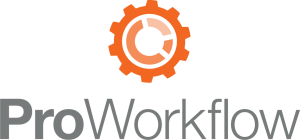 ProWorkflow is the project management app that promises to be "the project management software your team will love!"
The features — task management, timesheets, messaging, invoices, etcetera — are standard fare.
But the software has opened up its APIs, so businesses can build their own apps, reports and integrations. It already integrates with Xero, QuickBooks online (and desktop), MYOB AccountRight and Freshbooks. It also integrates with Dropbox, Google Drive and OneDrive.
Basic "solo" plans start at $10 NZD per month, per user; advanced plans cost $30 per month, per user.
***
We are always exploring and analysing new and emerging technologies and introducing new content as part of our Updates and Additions policy. Any new content we add to the course in which you're enrolled is yours' for free if you're a current EzyLearn student. Find out more about our suite of Xero online training courses.
---
Stay in Touch, Like and Recommend Us
If you want to receive announcements, updates and tips from us subscribe to our blogs or like our Facebook page and share it with your friends.
-- Did you like what you read? Want to receive these posts via email when they are published? Subscribe below.