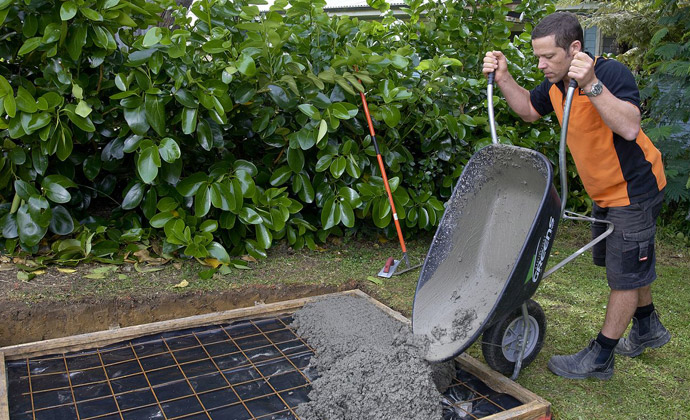 Breaking News & Updates
In many industries, no two jobs are the same, making estimating job costs and resources tough. Job tracking is one of the best ways to develop an accurate budget and avoid blow outs.
But this can be hard work. Are the latest job costing and tracking functions in MYOB AccountRight, QuickBooks Online and Xero making life easier?
Job tracking functions in your accounting software

As its name implies, job or project tracking is a way of keeping track of, and allocating, all costs and incomes to a particular job or project.

Job tracking has numerous benefits. It allows you to stay on schedule, budget for costs and resources efficiently and work out job profitability.
Why job tracking can be difficult
Part of the challenge of job tracking is making sure that staff members responsible for invoicing, paying accounts, and payroll functions, know exactly how to allocate costs in a job. They also need to know which jobs are active at any one time.
How job tracking affects Accounts payable and receivable workers
We cover the skills needed to for clerical, administrative and accounts work in accounts payable and receivable in our Xero Advanced Certificate, MYOB Advanced Certificate and QuickBooks Online Advanced Certificate courses.
When it comes to job tracking, employees working in these accounts areas need training and awareness. If you have staff responsible for invoicing customers, they will need to know which job numbers to use.

Similarly, accounts payable staff who receive supplier bills and need to allocate the costs to the correct jobs or cost centres.

Payroll staff, too, are involved in job tracking as they receive employee timesheets and need to allocate hours worked to the correct jobs.
How the different accounting programs "job track"
MYOB AccountRight Job Tracking
You can track job costs and revenue using the Jobs function of MYOB AccountRight. This is available in the Lists menu. (Note: Job tracking is not available in MYOB Essentials.) The Jobs List in MYOB AccountRight provides a snapshot of the profitability of each job.

We cover job tracking in our MYOB BAS & Reporting online training course.
Xero Projects or WorkFlowMax

Xero, too, has its own much awaited job tracking function, called Xero Projects. The introduction of Xero Projects has been great for those wanting to make the move from MYOB AccountRight.

However, Xero Projects isn't exactly like tracking costs by job in MYOB. The Xero Projects module tracks time and expenses and a billing process generates invoices. However, you can't track job costs by line on each invoice.
You can overcome this by creating tracking codes in Xero which would allow you to allocate costs/income as appropriate. This only becomes a little unwieldy if you run lots of different jobs. An addon like Workflow Max may be worth considering for these kind of operators.
Read about some of the other project management tools you can use.
Overall, however, Xero's more recent offerings, like Xero Projects, are making it increasingly competitive against MYOB. We've written a lot about the comparisons between MYOB AccountRight and Xero; it's a heated topic among small business owners and bookkeeping businesses!

QuickBooks Online

We've talked before about how QuickBooks is comparable with Xero. Like Xero, it also has a Projects feature, which is available on a QuickBooks Online Plus subscription. The QuickBooks Projects screen provides a snapshot of the profitability of each job. A project name and customer is required to create a new project.
We're currently creating a short course on Job Tracking, Job Costing and Projects
If you are a current EzyLearn student you'll be thrilled to learn that we have a new case study in development that will teach you how to manage projects for tradies like builders, carpenters etc.
We are creating a new Job/Project Tracking training course for each of our Xero, MYOB and QuickBooks Online Courses.
-- Did you like what you read? Want to receive these posts via email when they are published? Subscribe below.