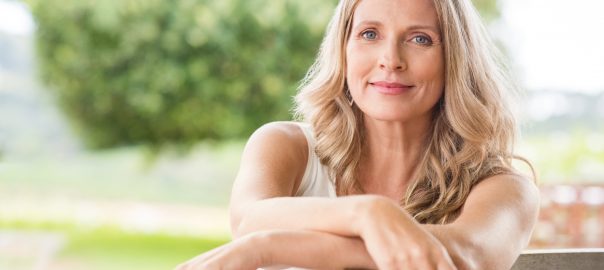 Breaking News & Updates
ONE WOULD THINK that an accounting software program that is actually developed by accountants would be the best. However, some believe that the user experience is better with QuickBooks and Xero.
We've previously blogged about how QuickBooks accounting compares with MYOB. We've also done a comparison of all three accounting programs — MYOB, Xero and QuickBooks.
In doing so, it's interesting to note that QuickBooks, for small business owners, at least, was the clear winner against MYOB in terms of reporting and user experience. But how does QuickBooks stack up against the increasingly-popular Xero? You may be surprised at the results.
Xero, like QuickBooks, was not developed solely with accountants in mind. It was designed to be simple enough to be the pick for small business people.
But is this the case? We asked bookkeeper and BAS agent, Tracey Marino, based in Rockingham WA, for her opinion of how Xero compares to QuickBooks.
User experience for bookkeepers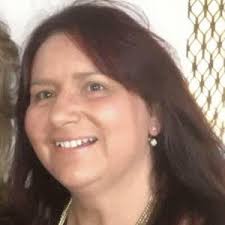 For Tracey, both Xero and QuickBooks are quite comparable in terms of user experience, with both accounting applications being similar in layout and design.
"Indeed, both Xero and QuickBooks are intuitive from a user perspective," she says. "That said, I do find Xero a little clunkier than QuickBooks Online. QuickBooks is also more customisable than Xero."
Product features
When it comes to product features, QuickBooks maintains the lead. We've said in the past that QuickBooks has clearly positioned itself as the low-cost cloud-accounting software for Aussie small businesses, while Xero has pitted itself against MYOB both on functionality and cost.
Therefore, for uncomplicated small businesses, QuickBooks is a clear winner in terms of offerings for the price.
What's QuickBooks got?
For instance, the base range QuickBooks package comes with payroll for up to 10 employees, e-lodge BAS, customised invoices and quotes.
Its most expensive option, which is normally $35/month, but has been significantly discounted at the time of writing, also has the capability to handle multiple currencies, manage and pay bills, track inventory, set recurring invoices and management of up to 5 users.
Xero's comparable offering
In contrast, Xero's most comparable entry-level package, which at the time of writing costs $25/month, only allows businesses to send 5 invoices and quotes, enter 5 bills and reconcile 20 transactions.
For unlimited invoices, bills, transactions and payroll (for up to 5 employees), multi-currency and auto-superannuation, you need to step up to Xero's most expensive package, which comes in at $60/month.
Having said that, Xero is inherently more intuitive, allowing clients to accept quotes online, for example.
Reporting tools
Both Xero and QuickBooks tie when it comes to reporting tools and functionality. Both accounting applications allow you customise your reports, by selecting the data you want to see and excluding the data you don't.
However, Tracey reckons QuickBooks Online is more customisable than Xero. Says Tracey: "For instance, the Aged Receivable with tax. QuickBooks Online has the option to show the tax component of invoices owing, whereas Xero does not."
As we've mentioned before, QuickBooks is great for Excel nerds as it allows you to export that data into Excel. For business owners who are well-versed in using Excel for forecasting, QuickBooks' ability to export the formulas into Excel may give it the winning edge over Xero.
Bank feeds in QuickBooks and Xero
We've previously covered how bankfeeds save your business time and money. Interestingly, Tracey finds Xero's bankfeeds a little fiddly. "Bank fees can be a headache for bookkeepers," Tracey points out. "Checking the matched transaction before reconciling in Xero is not as easy as QuickBooks." She notes that you have to click on a small word called 'Details' in Xero, which then takes you to, what she terms, "a confusing reconciling screen."
"Most of my clients wouldn't know what to do with that screen," Tracey says. "So they're more than likely to just leave the transaction as is and reconcile."
---
So the winner is?
Sorry folks, but there isn't a clear-cut winner. Certainly QuickBooks, for price and features, holds its own extremely well. But as we always advise, you need to carefully select your cloud-accounting software based on the features that suit your business, rather than price.
Everybody has a different opinion on what constitutes a good user experience. We invite you to check out more information on the kinds of accounting functions you can do in both QuickBooks and Xero.
And if you're swaying towards Xero, or perhaps unconvinced about either yet, take up our free offer to try before you buy by accessing the free Xero Training Course Workbook — see below!
Just visit our new Online Training Course Catalogue website and get the Xero Training Course Workbook for free instantly.
[schema type="product" url="https://bookkeepercourse.com.au/micro-courses/" name="FREE Xero Daily Transactions, Accounts Receivable, Payable and PayPal Training Course Workbook" description="Learn about sales, purchases, items, terms, quotes and invoices and how use Xero Cloud Accounting Software for Quotes, Conversion to Invoices, payment receipts and using Paypal for instant payments" brand="EzyLearn" manfu="Xero" model="Credit Management Accounting Training Course" single_rating="5″ agg_rating="48″ price="$0.00″ condition="New" ]You've reached this page because you subscribed for our free Xero training workbook & Xero Training Video Tutorials.
-- Did you like what you read? Want to receive these posts via email when they are published? Subscribe below.