Breaking News & Updates
How Does QuickBooks Really Stack Up Against MYOB?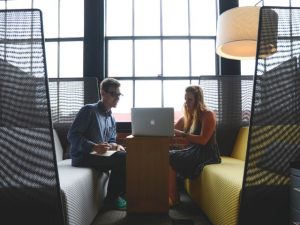 WE RECENTLY INTRODUCED our QuickBooks Online Daily Transactions Course because we can see that QuickBooks is fast becoming a serious and respected rival to the more established accounting software packages.
We recently wrote about how QuickBooks uses the SuperStream-compliant service KeyPay to deliver payroll services because QuickBooks itself isn't actually SuperStream compliant. Currently, the payroll feature in QuickBooks is free for all Small Business plans, as the company further positions itself as the low-cost accounting software option for Aussie small businesses.
We've also written about some of the features QuickBooks has introduced to make its software more appealing to small businesses than, say, MYOB or Xero or its former distributor turned competitor, Reckon; in particular, its partnership with PayPal is a major selling point for online shops and businesses that primarily accept payments via PayPal.
However, price aside, we wanted to take a good look at how QuickBooks compares with MYOB, which has long been the accountant's software of choice because of its capabilities and scope. We assess two main factors: User Experience & Ease of Use, and Reporting Tools.
1. User Experience & Ease of Use
QuickBooks wins this hands down. Indeed, EzyLearn probably wouldn't exist if it weren't for MYOB being so notoriously complicated to use back in the days prior to cloud-accounting.
That's mostly changed, now that the market has become so crowded with different cloud-accounting apps, but MYOB is still a lot more complicated than QuickBooks.
In QuickBooks, the most commonly-used features can be navigated to easily by clicking on the + button, located at the top of the screen.
Generating invoices, estimates, or making journal entries are all just two clicks (or taps if you're using the mobile app) away, which, again, is very appealing for small businesses — tradies and independent contractors, especially — that send out lots of estimates and invoices.
QuickBooks also allows you to enter descriptions for expenses rather than codes. Codes are the accountant-preferred method of assigning expenses, but for the ordinary small business owner, it's a complicated and verbose way of doing your bookkeeping.
2. Reporting Tools: Which is most robust?
As we're frequently updating our training content for Xero and MYOB and now have developed content for QuickBooks, we asked bookkeeper, Tracey Marino, based in Rockingham, WA, which accounting package had the most robust reporting tools, and QuickBooks is the clear winner here.
QuickBooks has recently updated all of its reporting features, which can be run on a cash vs. accrual basis (most small businesses operate on a cash basis, at least for GST anyway). In contrast, only a few reports in MYOB can be run on a cash basis.
QuickBooks is also highly flexible, allowing you to customise every report you run to include the information you're looking for. MYOB is more limited in your ability to customise reports to suit your purpose.
Even though, both MYOB and QuickBooks allow you to export report data into Excel, only QuickBooks exports the formulas, which is exciting for Excel geeks, at least!
In Conclusion
Even though we believe QuickBooks smashes MYOB from a small business owner perspective, it is worth remembering that MYOB was developed by accountants for accountants.
Indeed, when you choose the accounting package for your business, think about who'll be using it the most — you or your accountant — and choose one based on the features and functions that suit your purpose the most.
Do You Need a Bookkeeper? Are You a Bookkeeper Wanting Work?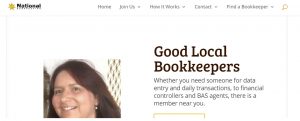 IF YOU'RE LOOKING for a reliable bookkeeper to manage your QuickBooks, MYOB or other online accounting package we're proud to recommend Tracey from Rockingham, WA.
Tracey is a highly-qualified bookkeeper and BAS agent, who also has the practical experience of having operated her own business in the past. Tracey has extensive experience in the day-to-day accounting functions of small businesses. Read more about Tracey at her profile page.
---
We have bookkeepers, BAS agents and accountants located across Australia, available to help now. If you're a bookkeeper, see our competitively priced Bookkeeping Membership Packages to "train you up", and get your own bookkeeping business started.
Visit: National Bookkeeping
Or keep reading our EzyLearn blog for more about QuickBooks generally, or QuickBooks and SuperStream compliance and  how QuickBooks works in with PayPal.
-- Did you like what you read? Want to receive these posts via email when they are published? Subscribe below.